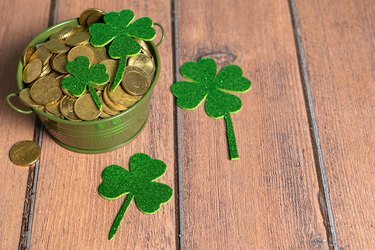 "How do you get a pot of gold from a leprechaun?" Kind of a funny question, we know. But it's one you might get asked by your child or students—or simply find yourself thinking—come St. Patrick's Day. And for good reason. Legend has it that leprechauns, aka magical creatures popular in Irish folklore, will give you their pot of gold if you're lucky enough. But first, you have to find one.
Irish lore suggests that leprechauns live in rural areas, often underground. And if you hear the "tap tap tap" of a small hammer, you're getting closer. With that in mind, we've created this sweet and quirky St. Patrick's Day scavenger hunt, based on leprechaun lore. It's the perfect St. Patrick's Day activity for kids, a fun game to play with friends on the holiday or just an entertaining rainy-day activity for any season.
Things You'll Need
Printer paper

Scissors

Pen or marker for writing

Black pot, cauldron, bowl or tea kettle

Chocolate gold coins
1. Print out scavenger hunt template
Print out our handy template. It'll print out perfectly on 8.5 x 11 in. paper. Pass the template out to those participating in the scavenger hunt (once you've set out all of the clues and the pot of gold, of course).
Print out the leprechaun's shoes below. These shoes will be the first stop on the scavenger hunt, so print them out, cut them out and hide them somewhere somewhat noticeable.
Why leprechaun shoes?
Legend has it that leprechauns are the only type of fairy known to maintain a trade: shoemaking. They love to play the tin whistle and dance, so they're often dancing holes right into their shoes (hence the shoemaking).
3. Hide leprechaun cutout and add sound effects
Print out the leprechaun below. Place the cutout near the shoes cutout, but not in too-obvious of a place. If you can, place a small Bluetooth speaker with him and play a loop of hammering sounds to really set the scene.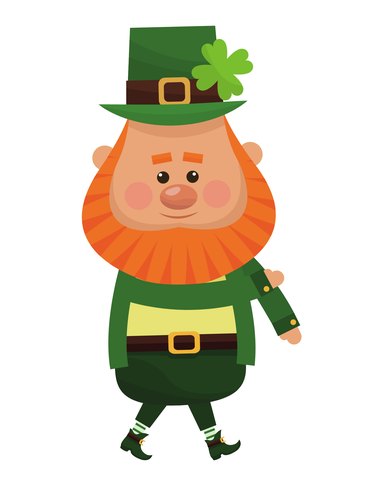 4. Print, customize & hide rainbow cutout
Print out the rainbow below. Cut it out and write your own riddle on it. This riddle should lead scavenger hunt participants to the place where the "pot of gold" is hidden. For example, if you're going to hide the pot of gold under the kitchen table, you could write, "What has four legs but never moves?"
A riddle is the perfect final clue because leprechauns are known to be very clever. Tell scavenger hunt participants that they have to outwit the leprechaun if they want the gold! Hide the rainbow cutout near the leprechaun.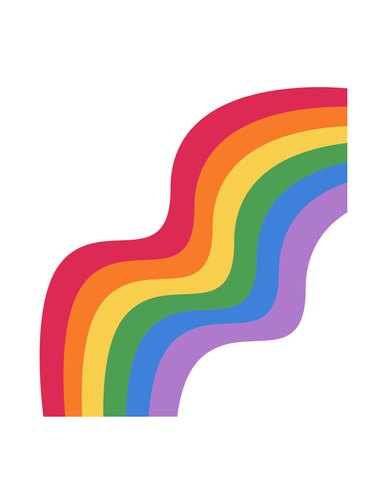 5. Prepare the "pot of gold"
Fill a black cauldron, tea kettle or a large wooden bowl with chocolate gold coins. Place this pot of gold in the spot where the riddle will lead the scavengers. All that's left to do now is wait impatiently!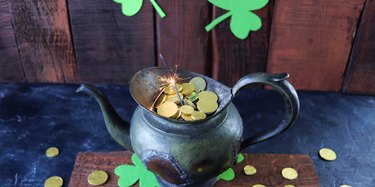 We hope you and your little ones enjoy these St. Patrick's Day shenanigans. Don't forget to wear green while you look for your leprechaun!