Things You'll Need
4-inch by 4-inch boards

Nails

Nail gun

Concrete nailer

Concrete

Wheelbarrow

Large barrel (optional)

Concrete mesh

Tin snips

Plastic tarp

Concrete blade

Circular saw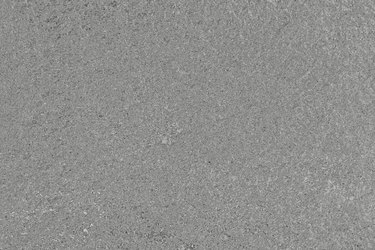 Being your own handyman and completing home improvements yourself is a way to save money when your home needs repairs or additions. However, if you do not know the proper way to complete the project, you will end up spending too much to repair your mistakes. Laying a concrete pad for a washer and dryer lifts the units off the ground by an inch or two and gives them a flat, stable place to rest. You can lay your own cement slab with little effort once you know what to do.
Step 1
Build a frame for the concrete pour using 4-inch by 4-inch boards. The size of the pad depends on the size you want. Make the frame 6 inches larger than the washer's width and length. Secure the boards together into a square or rectangle shape. Secure the wood using a nail gun with nails through the intersecting edges of the wood.
Step 2
Place the frame onto the existing concrete floor. Use a concrete nailer to secure the frame to the ground. You can rent concrete nailers from home improvement stores.
Step 3
Mix dry concrete with water in a wheelbarrow or large barrel. Follow the package's directions for proper mixing. Pour the concrete into the frame, filling it halfway.
Step 4
Cut a piece of concrete mesh, using tin snips. Make the mesh 2 inches smaller on both width and length than the frame. Place the mesh on top of the poured concrete. Center the mesh in the middle of the concrete. Pour concrete on top of the mesh. Add concrete until the top is level with the top of the wood frame.
Step 5
Place a 4-inch by 4-inch board on top of the frame. Make the length of the board the same width as the frame. Drag the board across the top of the frame to ensure the concrete is level.
Step 6
Cover the top of the frame with a plastic tarp. The tarp keeps the concrete from setting too quickly, which could lead to cracking. Leave it to dry for 24 hours.
Step 7
Cut 24-by-24-inch squares on top of the slab, using a concrete blade on a circular blade. Make the cuts 1/4 inch deep. These squares help limit potential cracking in the concrete.
Step 8
Recover the slab and let the concrete set for another six days before setting up the washer on the slab.
Tip
These directions are for a concrete pad added to an existing concrete pad.
You can create a shorter frame, if desired.
Either leave the frame intact to help keep the concrete from cracking or remove the frame.
Use a concrete calculator to determine how much concrete is needed for the slab.