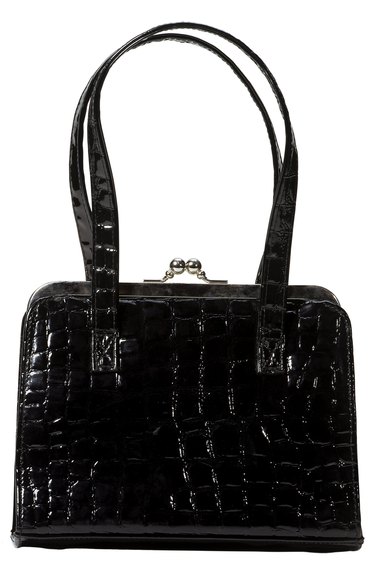 Louis Vuitton is a preeminent fashion house renowned for its luxury goods, especially leather products, adorned with the famous the "LV" monogram. Founded in Paris, France in the late 19th Century, the Louis Vuitton company produces a line of vernis leather purses. Getting an ink stain on your designer leather purse may seem like the end of the world, but there are a few methods you can employ to remove the stain and sport your purse again.
Things You'll Need
White eraser

Warm water

Soap

Toothbrush

Non-alcoholic baby wipes

Cloth

Toothpaste

Blow dryer
Step 1
Erase the ink stain spot with a white eraser. Don't use a lot of pressure. This technique works best if performed immediately after the bag has been stained, before the stain sets.
Step 2
Dip a toothbrush or a cloth into a mixture of soapy water. Scrub gently on the ink stain in a circular motion. Blow dry the area.
Step 3
Rub the ink stain with a non-alcoholic baby wipe.
Step 4
Dampen a cloth and apply some toothpaste to it. Clean the spot in a circular motion and hang it to dry or use a blow dryer.
Tip
Use professional leather handbag stain remedies if all else fails, or consult a professional leather worker.
Warning
Do not use saddle soap.
Do not use leather conditioners or lanoline creams.