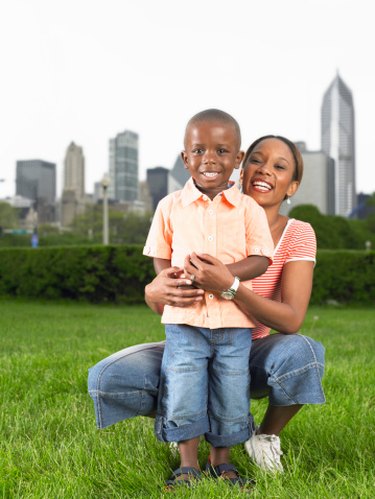 When spring flowers appear in Chicago depends on the type of flower, as each blooms at a different time. Chicago is located in United States Department of Agriculture plant hardiness zone 5 and its last frost date is usually around April 22, though it can be later. While most spring flowers bloom after this date, some hardier plants appear before the snow is completely gone.
First Flowers
One of the first flowers to appear in Chicago is the winter aconite, which pops up in February and March. Snowdrops, with their nodding white flowers, come up soon after, in late February to March.
Early Bloomers
The grape hyacinth is another early bloomer that produces clusters of tiny blue or white flowers beginning in March. The Siberian squill, another March bloomer, produces deep blue, bell-shaped flowers.
Midspring
Crocus will appear shortly before the last frost, usually in early April. Most daffodils will spring up in mid-April and continue through May. However, miniature daffodils come up even earlier, depending on when the ground thaws. Depending on the variety, tulips can bloom in early spring, midspring or late spring.
Spring Flower Events
Tulips are harbingers of spring in Chicago. Every year in early May, hundreds of thousands of tulips bloom along the city's Magnificent Mile, a shopping district and tourist magnet along Michigan Avenue. The city holds various events in conjunction with the blooming. If you don't want to wait until flowers begin blooming outdoors in the spring, visit the annual Chicago Park District Spring Flower Shows. Running from late January into May, this indoor show features more than 3,000 spring-blooming flowers.