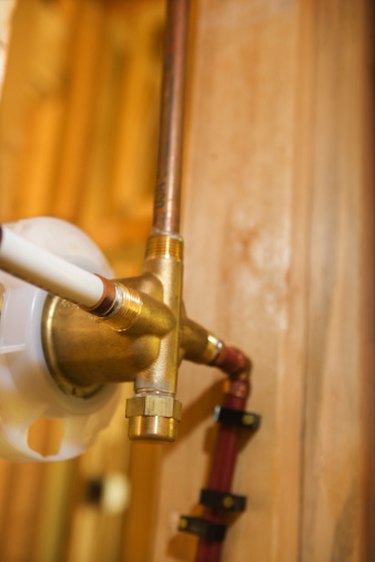 You can paint copper plumbing as long as you employ the proper preparation techniques. Copper is a nonporous, durable surface that is ill-suited for adhesion. Combat this problem by conditioning the plumbing with a special primer.
Cleaning
No type of primer or paint will adhere to dirty copper. Wash the plumbing with a water-based degreasing cleanser before you begin the application process, or the finish ultimately will flake.
Priming
Ordinary latex, oil and acrylic primers are not appropriate for copper plumbing. Use a metal self-etching primer, or the plumbing eventually will reject its new finish.
Painting
Once the plumbing is conditioned properly, it will accept a painted finish. Choose a latex or acrylic paint. Use a polyester paintbrush with tight, thin bristles that will promote a smooth finish, free from brushstrokes.