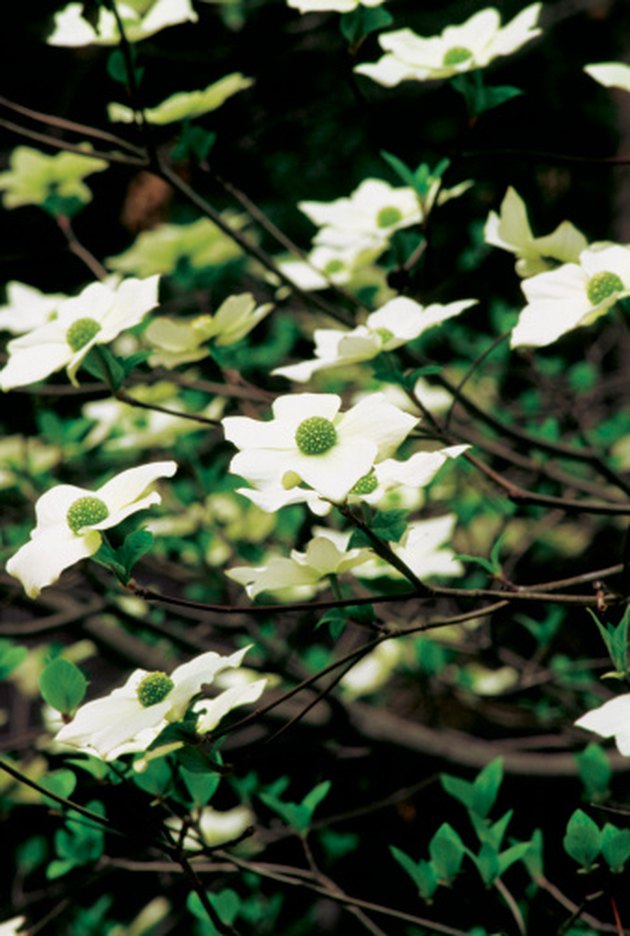 The flowering dogwood tree is a native Missouri plant and the official state tree. It is most commonly found growing wild in the Ozark Mountain forests, but is also found further north and in planned landscapes.
Southern Missouri
The southern portions of Missouri will see dogwoods in bloom starting in early April. Most of the Ozark region will be in full bloom by the second week of April, with blooms fading and blowing off by the end of the month.
Central Missouri
Central Missouri dogwoods tend to sprout flower buds around April 15. These will be in full bloom the third and fourth weeks of April and will have faded by early May.
Northern Missouri
Northern Missouri has an average last frost of April 20, with dogwoods starting to bloom around this time. These dogwoods should be in full bloom the last week of April and the first week of May.
Weather Patterns
Dogwood blooms are dependent upon the temperature. If March and early April have below-average freezing temperatures, the blooms will be put off a few weeks. An especially warm early spring could see the dogwoods in bloom as early as late March.