Suede is leather with a soft, napped finish commonly used as material for couches, shoes, coats and gloves. If a thick substance, such as motor oil, spills onto suede, it will cause a noticeable stain.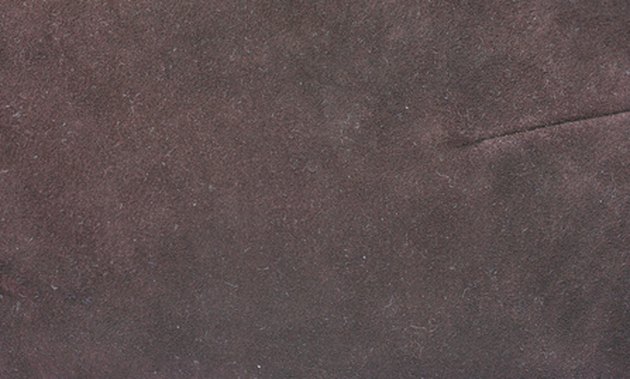 Cornstarch
According to Gill Chilton, author of "Cleaning & Stain Removal for Dummies," cornstarch, an absorbent thickening agent common in cooking, will remove motor oil stains from suede if done correctly. Do not attempt to remove the motor oil with water or any other liquid, as you will set the stain in further.
Apply
Rub the cornstarch into the motor oil stain and allow it to sit for five minutes. This lets the starch soak up the oil from the suede surface. Vacuum the powder away after you have let it sit to remove the oil-saturated cornstarch.
Repeat
According to Donna Smallin, author of "The One-Minute Cleaner Plain & Simple," it might be necessary to repeat the cornstarch application several times before the stain has lifted completely.