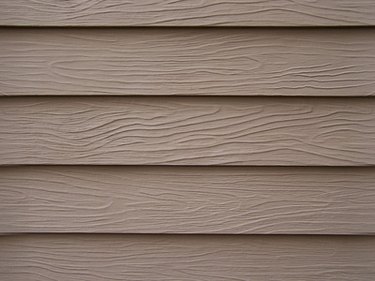 Colored Caulk
It is not advisable to paint vinyl siding because the paint doesn't adhere well, so you may opt for a caulk that has the same color as the siding. You have the most color choices with latex or siliconized acrylic caulk, both of which are easy to apply and clean up.
Clear Caulk
There are several clear caulks available that are long-lasting and give superior weather protection. The two most commonly used are silicone and polyurethane. Both adhere well but are more difficult to apply and clean up than acrylic caulk. Polyurethane caulk, unlike silicone, can be painted.
Bottom Line
Roger Ness and Sandy Leroy of Sterling Property Services in North Carolina, advise that silicone caulk adheres better and lasts longer than any other. They recommend spending a little extra and buying a grade that is guaranteed for 50 years, and not letting it sit too long before using it.