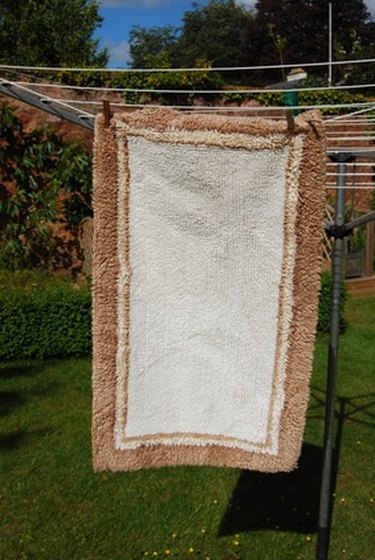 Some Rug Pads Damage Vinyl Floors
Rubber and latex-backed rug pads contain a chemical intended to keep the backing from becoming brittle and crumbling with age. Unfortunately, that same chemical permanently stains vinyl flooring.
Rugs Offer Many Advantages for Vinyl Flooring
Mats and rugs keep dirt from being tracked on to the floor. Not only does this mean less cleaning, but it also helps the floor last longer and avoid scratching.
Bottom Line
Use non-staining vinyl-backed mats or colorfast woven rugs identified as such on the tag by the manufacturer. Many homeowners have experienced this staining issue with rug pads, so many rugs and pads now state specifically whether they are safe for use on vinyl floors.