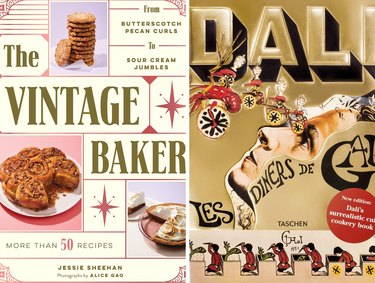 Social media has modern viral recipes on lock, but there's another trendy—and timeless—culinary source to consider: Vintage cookbooks are filled with recipes from different eras, such as the Victorian age to the 1950s and beyond. What's got everyone hungry for classic cookbooks and recipes from yesteryear? Perhaps it has to do with the popularity of history-rich (and food-rich!) television shows like ‌Julia‌ or ‌Bridegerton‌, or maybe we're all just feeling a bit more nostalgic these days. Whatever the reason, retro recipes can add some pep to your weekly meal plan and elevate your next themed party or get-together.
With countless vintage titles (and literal generations of recipes) to choose from, the hunt for a perfect historic cookbook might feel daunting. To help you narrow it down, we've rounded up a few of our readily available favorites. Let's take a delicious trip through time!
1. Mastering the Art of French Cooking: 50th Anniversary Edition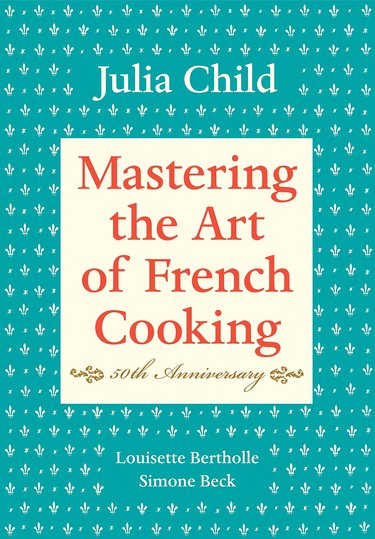 ‌The dish:‌ Julia Child's recipe collection isn't just classic.... It's downright iconic. Originally published in 1961, this best-selling cookbook features 524 recipes and is referential for cooking newbies and seasoned chefs alike. New to French cooking? The book offers tips for adapting recipes to suit American ingredients and methods, so you'll have plenty of guidance along the way.
‌Why it's a must-read:‌ Julia Child separates classic French cuisine into sections (sauces, soups, poultry, fish and more), making it oh-so-easy to find what you're looking for. The book even offers wine pairing suggestions for each dish, which makes planning dinner a cinch. This 50th anniversary edition also features more than 100 helpful illustrations.
‌Recipe to try:‌ Quiche Lorraine, a hearty quiche with thick-cut bacon and heavy cream that will impress everyone at your next brunch get-together.
2. The Joy of Cooking (Revised)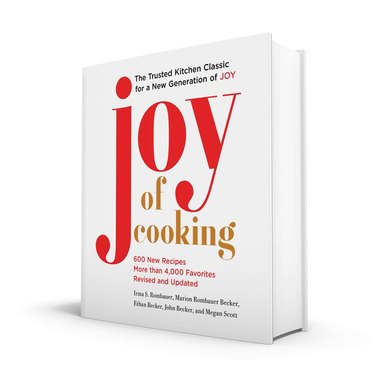 ‌The dish:‌ Since 1931, Irma S. Rombauer's ‌Joy of Cooking‌ has been a kitchen staple across the country. In total, there are more than 4,000 recipes to explore—making it something of a primer for home chefs.
‌Why it's a must-read:‌ If you want an all-encompassing guide to cooking that starts with the basics, look no further. This revised version includes updates for modernized kitchens along with gluten-free, vegan and other adapted recipes.With input from accomplished chefs and delicious fare for every craving, it's easy to see why ‌Joy of Cooking‌ remains a modern classic.
‌Recipe to try:‌ The book's Chocolate-Coconut Icebox Cake is perfect for a sweet vintage treat.
3. Grandma's Little Black Book of Recipes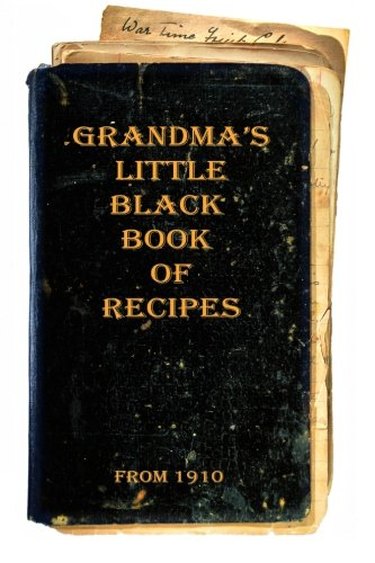 ‌The dish:‌ In 2015, U.K.-based author Les Dale stumbled upon a box of his grandmother's recipes from the early 20th century tucked away in an attic. Intrigued and eager to preserve a slice of the past, Dale compiled the recipes into a book that includes photos of original handwritten recipes alongside typed versions.
‌Why it's a must-read:‌ If you're into authenticity, you'll love following each of "Grandma's" British classics to a T. This little guide—which clocks in at 64 pages—holds 50 nostalgic recipes that will take home chefs on a delicious journey to England's pre-WWI kitchen.
‌Recipes to try:‌ Embrace the book's sense of history by whipping up a War Time Fruit Cake.
4. James Beard's American Cookery
‌The dish:‌ Compiled by iconic chef, food writer and television personality James Beard, this book first hit shelves in 1979. If you've dreamed about getting a one-on-one cooking lessons from a prolific chef, ‌American Cookery‌ comes pretty darn close.
‌Why it's a must-read:‌ Hoping to really polish up your cooking skills? Start here. It is the ultimate guide to American cooking with more than 1,500 recipes (yep, really)—from poultry to potatoes to pickles to puddings!—plus eye-catching illustrations and answers to big cooking questions that help guide you along the way.
‌Recipes to try:‌ The beauty of James Beard's book is its sheer range. Check out the retro Cocktail Food section for throwbacks such as Shrimp Butter or Roquefort Cheese Log.
‌The dish:‌ Vintage desserts never really left the culinary scene—and with good reason. Cookies, pies, tarts, bars and other luscious desserts are worth indulging in all year long. Brush up on your baking skills—or just make something new—with this beloved collection of desserts from the 1920s through the 1960s.
‌Why it's a must-read:‌ There's more than just great food to be found in ‌The Vintage Baker‌. Take time to peruse retro photos, which add a visual element to the baking process. We'd consider this a "kitchen coffee table book" in that its fun aesthetic adds interest to any kitchen shelf, whether or not you actually reference it while baking!
‌Recipe to try:‌ Ever wanted to make your own doughnuts? Now is the time! The Vintage Baker features a 1928 recipe for Molasses Doughnuts with a Chocolate-Ginger Glaze that—shockingly enough—uses sugar only for coating and glaze. The doughnuts' sweetness comes mostly from molasses!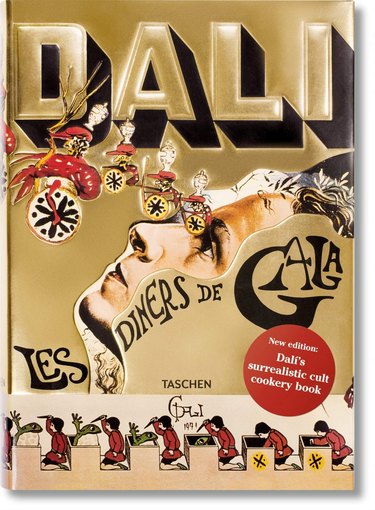 ‌The dish:‌ Surrealism and food might seem like an odd pairing, but Surrealist icon Salvador Dali combines dining and creative expression in this spectacular cookbook that will impress foodies and artsy types alike. Originally published in 1973, the book is loaded with decidedly bizarre yet thought-provoking, food-centric illustrations (think: crayfish arranged so they appear to hold the torso of Joan of Arc) alongside French recipes from leading Parisian restaurants like La Tour d'Argent and Maxim's.
‌Why it's a must-read:‌ Elegant dinner dishes—and artistic inspiration—await. The book's 2016 reprint includes 136 mouthwatering recipes spanning 12 chapters, with dishes meant to be cooked and served at home. Equally a Surrealist art piece and a cooking guide, the book will spur dinner conversations over famed French dishes and even aphrodisiacs.
‌Recipes to try:‌ Full disclosure: Many folks will be interested in this book primarily for its strange and fascinating artwork, but there are still fleshed-out recipes to be found within. Feeling adventurous? Try the Roast Side of Beef and Vegetables or the playful Toffee with Pine Cones—we can guarantee your dinner guests will be impressed.
Don't Forget... Vintage Cocktails
7. The Silver Palate Cookbook
Written by Julee Russo and Sheila Lukins with Michael McLaughlin; $16.99 at Amazon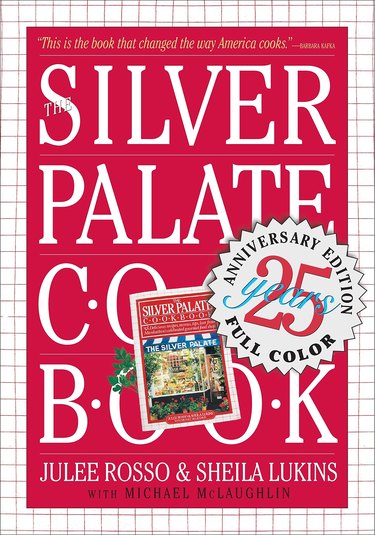 ‌The dish:‌ Inject extra passion into your cooking with ‌The Silver Palate Cookbook.‌ Written by Sheila Lukins and Julee Russo (owners of the now-closed gourmet grocery store The Silver Palate, on Manhattan's Upper West Side), it's a title that's been adding magic to kitchens since 1982.
‌Why it's a must-read:‌ The cookbook was a game changer when it was released in the '80s, infusing dishes with Mediterranean flavors and ingredient combos that are standard in American cooking now. Somehow the book still has the same warmth and charm all these years later, not to mention 350 recipes that cover everything from summer soups to the mystery that is brunch.
‌Recipes to try:‌ Chicken Marbella (aka baked chicken with green olives, capers and prunes...yes, prunes!) is one of the most beloved recipes from the cookbook. For dessert, follow up with soft and sweet Apple Cake.
8. The "I Love Lucy" Cookbook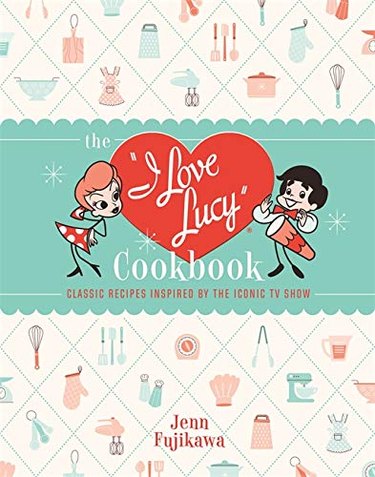 ‌The dish:‌ Feast like characters from ‌I Love Lucy‌ with recipes inspired by the iconic show. While the book itself wasn't originally written in Lucy and Desi's time, its dishes include picks from Ricky Ricardo's personal collection—such as arroz con pollo—and popular Tropicana night club meals.
‌Why it's a must-read:‌ Mid-century charm abounds throughout the book. Every recipe is inspired by Hollywood or pulled from an episode of ‌I Love Lucy‌ (yes, including the "Vitameatavegamin" episode!). With references to silly scenes and cheeky photos, ‌The "I Love Lucy" Cookbook‌ reminds readers that cooking should be fun—and that humor is often the secret ingredient to a great time in the kitchen.
‌Recipe to try:‌ Remember the iconic scene where Lucy frantically shoves chocolates into her mouth during a stint on the candy assembly line? Recreate it at home by whipping up Kramer's Kandy Kitchen Chocolate Bonbons, one of the cookbook's most tempting recipes.
Whether you're just getting started on your cooking journey or hoping to fine-tune your skills after decades of experience, you'll be whipping up something delectable in no time.