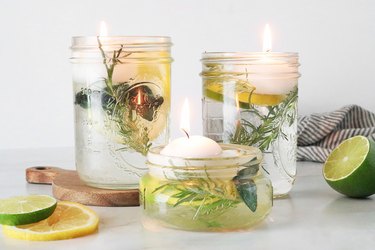 There's a lot to love about summer. The days are longer, the sun is shining and the weather is finally warm. Needless to say, we can't wait to spend more time outside! The only catch? Summer is mosquito season, meaning it's prime time for pesky bug bites. This is especially true if you enjoy lounging outdoors at night or if you live near standing water.
However, these DIY mosquito repellent Mason jars can help keep mosquitoes at bay. Simply combine lemon slices, fresh herbs and water in a wide-mouth jar and then mix in essential oils, like peppermint, lemongrass or lavender. Top it off with a floating candle and you have a natural mosquito repellent that doubles as decor.
Are you ready to kick mosquito bites to the curb? Read on to discover this easy DIY project.
Things You'll Need
Wide-mouth Mason jars

Lemon and lime slices

Fresh rosemary or eucalyptus sprigs

Distilled water

Essential oils

Floating candles
Tip
There are many types of essential oils used to repel mosquitoes and other bugs. In fact, you might even find some of these oils in DEET-free natural remedies (like lotions or bug sprays) designed to repel mosquitoes. Popular options include citronella, peppermint, eucalyptus, lemon eucalyptus, cedarwood, lavender and rosemary oil. Even tea tree oil, which is often used in skin care, may repel mosquitoes too.
Step 1
Add two or three lemon and lime slices to a Mason jar.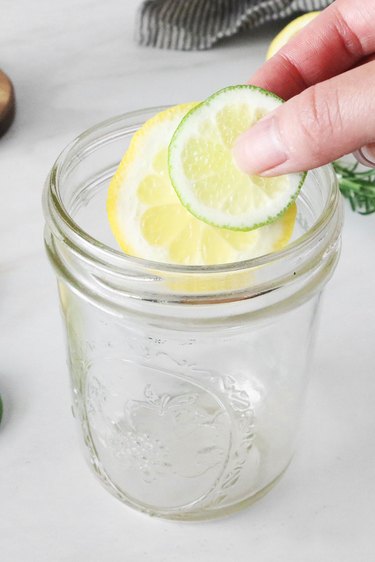 Step 2
Add two or three sprigs of fresh rosemary or eucalyptus.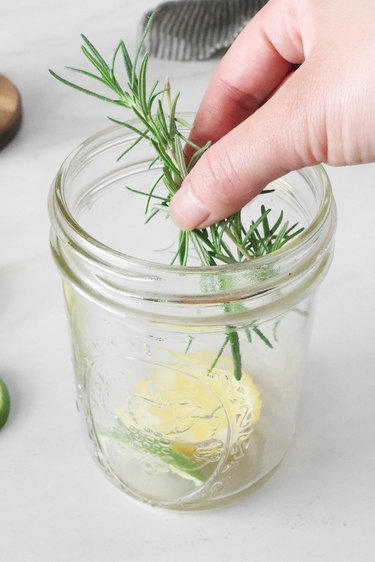 Step 3
Fill the jar with distilled water until it's about 1/2 to 3/4 inch from the top.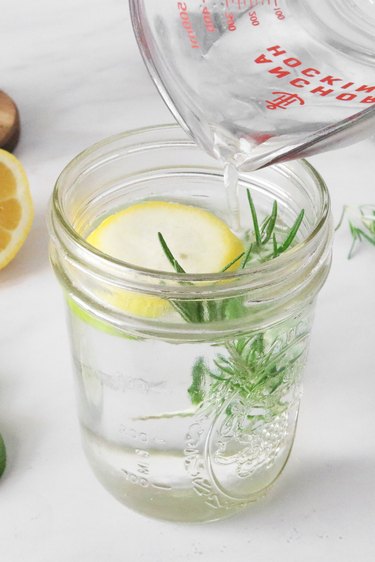 Tip
If you enjoy the smell of citrus, you can add lemon juice to the water as well.
Step 4
Add 10 to 15 drops of essential oils. Add more lemon, lime and/or rosemary depending on how you want your natural bug repellent to look.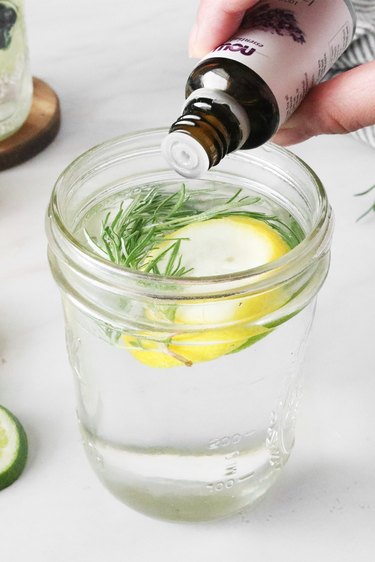 Tip
Feel free to combine oils to create custom blends. For example, you can add equal amounts of lemon and eucalyptus oil to create a lemon eucalyptus repellent. You can also try citronella and lemongrass oil for a relaxing blend.
Warning
If you have sensitive skin, use caution when handling essential oils. It's possible for products like citronella essential oil or peppermint oil to cause skin irritation, rashes, and allergic reactions in some people.
Step 5
Place a floating candle in the water. For ease, try to place the candle on top of a slice of lemon or lime.
Light the candle and just like that, you have a DIY bug repellent made of natural ingredients!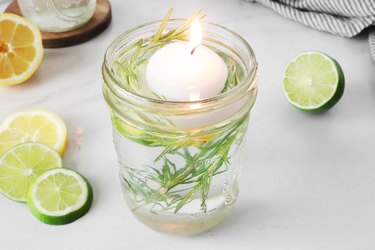 To create an anti-mosquito setup without pesticides, consider displaying these bug repellent Mason jars alongside citronella candles.
It's worth noting that the effectiveness of this mosquito repellent recipe may depend on several factors, including the species of the mosquitoes. You might also need to experiment with different essential oil blends to determine which one best staves off bugs, gnats and mosquitoes.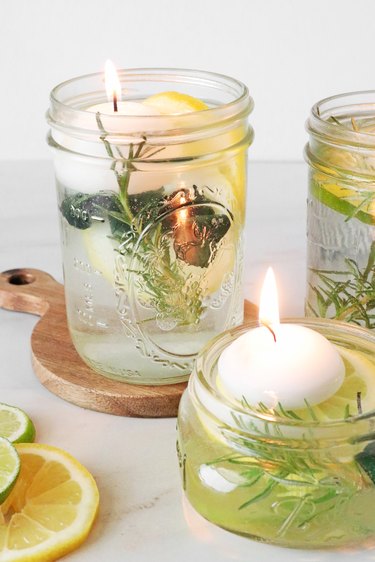 When you're finished using the homemade mosquito repellent, pour the water into a spray bottle and use it as an air freshener. It can also be reused as a mosquito repellent spray for your space.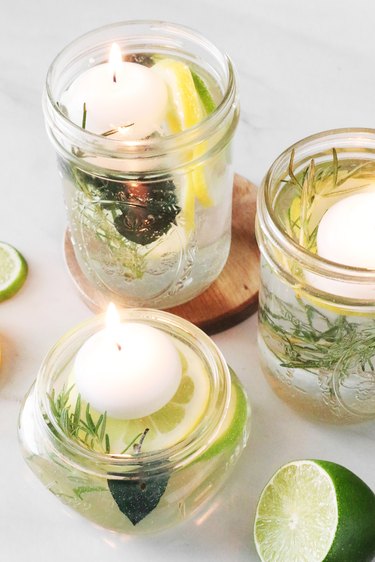 Natural ingredients can be used to soothe mosquito bites too. If you do get a bite, try applying witch hazel or coconut oil to soothe the inflammation.