Earth Day can be every day in your house when you make do with things you already have or find secondhand objects destined for the landfill and make them useful again. If you've wanted to freshen up the home decor in your living room, bedroom or bathroom and soften your hardwood floors with a new area rug but have found them to be cost prohibitive, no worries – we've got you (and your floors) covered. You don't even have to be very crafty for this DIY rug project.
Create a new area rug from old throw rugs, carpet remnants or even bathmats with our easy home improvement tutorial. Just grab some duct tape (or carpet tape), a couple of area rugs (or carpet remnants) and a utility knife. You can create any design you'd like, and your floor surfaces will thank you for years to come.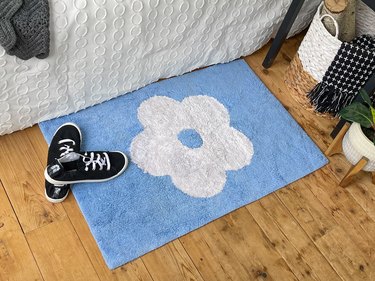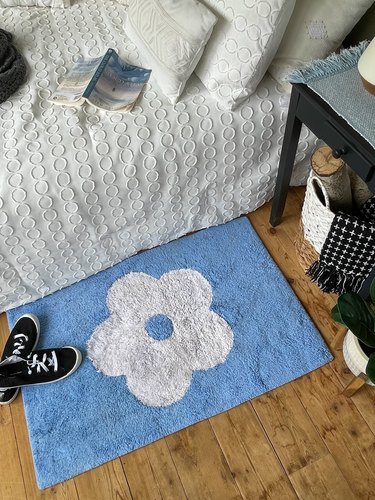 Things You'll Need
Two coordinating rugs (from a thrift store or new)

Paper for a pattern

Sharp scissors

Cardboard


Utility knife

Duct tape (or carpet tape)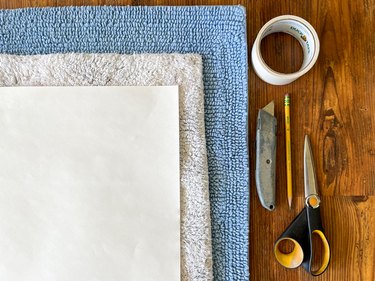 Step 1
Draw the pattern you'd like to have on your new rug on a large piece of paper. Cut out the pattern with a sharp pair of scissors.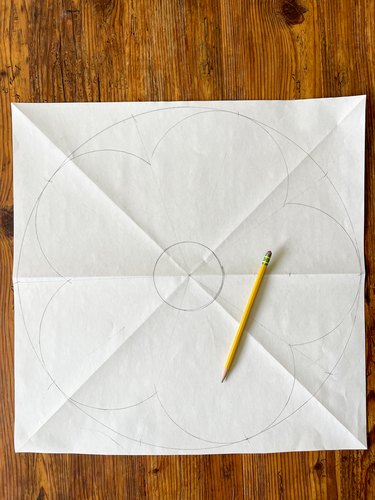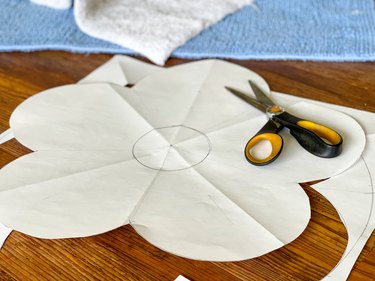 Step 2
Trace the pattern onto the back side of both pieces of the old carpet remnants, area rugs or bathmats.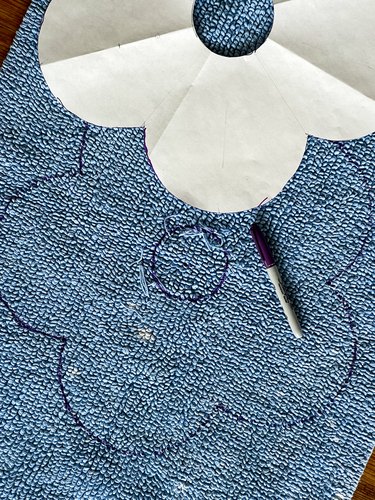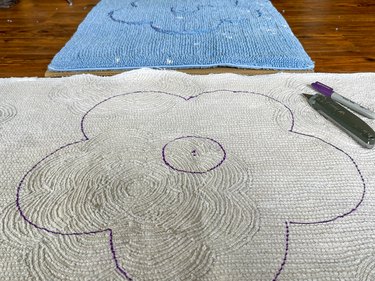 Step 3
Slip a thick piece of cardboard underneath the old throw rug to protect the floor or the table when you cut on the pattern lines. Use a utility knife or a very sharp pair of scissors to cut both throw rugs. If the area rug you are using is shag or faux fur, you'll want to use a utility knife and cut it from the back side of the carpet remnant. If you use a pair of scissors to cut, you'll end up with a huge pile of fuzz, and the fur or shag will look choppy. When you cut from the back, you are only cutting the old carpet backing, and you can pull apart the shag or faux fur.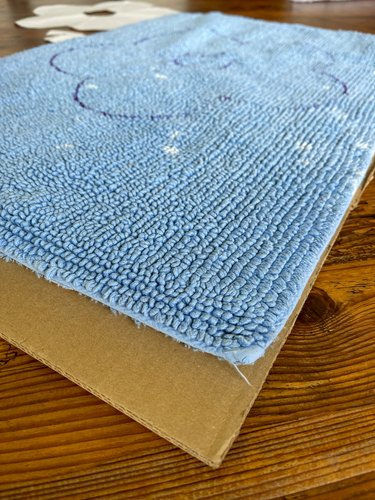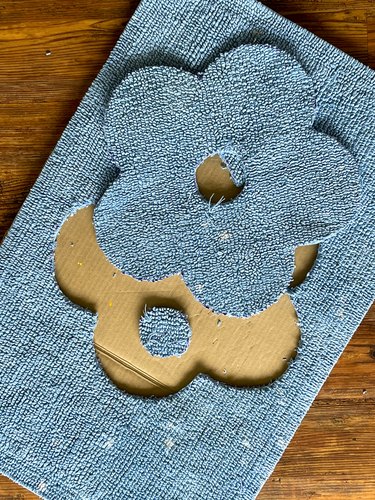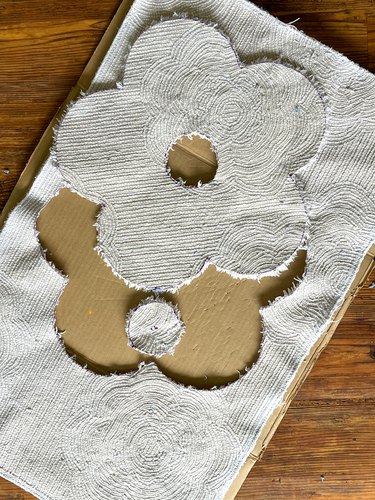 Step 4
Place one piece of the carpet design into the opening with the bottom side facing up. Make sure the raw edge of the rug is tucked under so it won't get caught in the duct tape.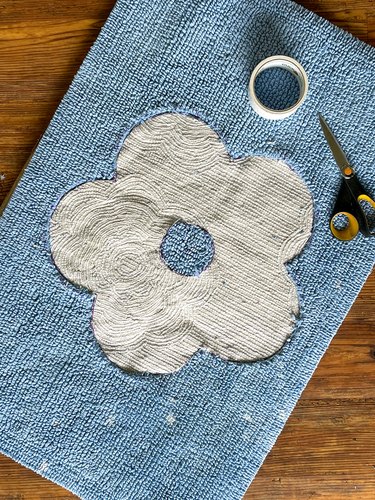 Step 5
Use duct tape (or carpet tape) on the back to hold the edge of the carpets together.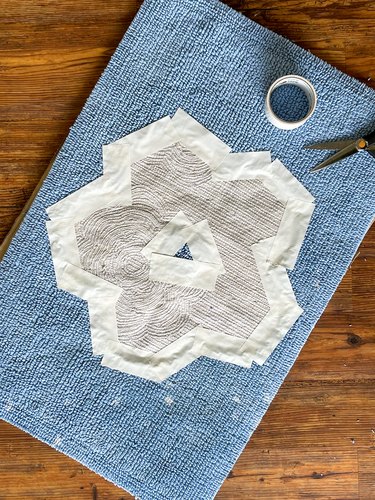 Step 6
Flip over the throw rugs, brush off the little pieces of fluff and place your new rug on any floor surface you'd like. This is a great way to warm up your laminate floors and add some fun new home decor.