Dalgona, or ppopgi, is an old-fashioned candy from South Korea. It's currently trending thanks to "Squid Game," a popular television series. While you can buy the treat at some bakeries, it's surprisingly easy to make it from scratch. Read on to learn how to make dalgona candy at home.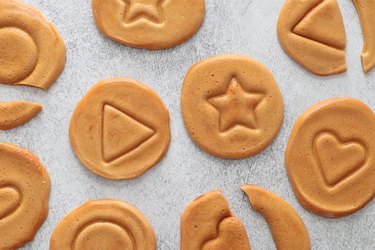 Things You'll Need
2 tablespoons granulated sugar

Baking soda

Soup ladle

Metal skewer or chopstick, for stirring

Parchment paper

Metal baking sheet

1-cup metal measuring cup (or other flat surface)

2-inch cookie cutters

Oil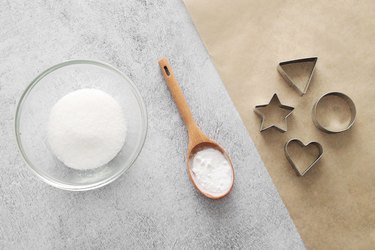 Tip
You'll have to work quickly, so prepare all of your supplies before starting. Keep a bowl of baking soda nearby and line the baking sheet with parchment paper. Grease the bottom of the metal measuring cup and cookie cutters; this will prevent the candy from sticking.
Step 1
Transfer the sugar into a metal soup ladle. Place the ladle over medium heat, about 2 inches above the stovetop. Stir the sugar with a metal skewer or chopstick as it melts.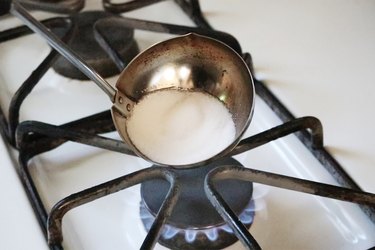 Step 2
Stir and heat the sugar until it becomes liquid and golden brown.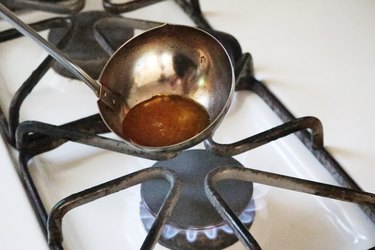 Step 3
Turn off the heat. Add a pinch or two of baking soda. Stir until slightly foamy.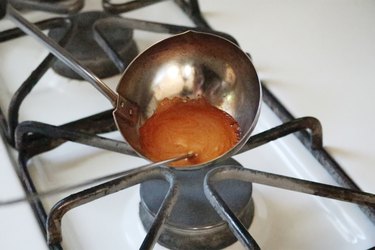 Step 4
Transfer the mixture to the parchment paper using the skewer or chopstick to coax it out.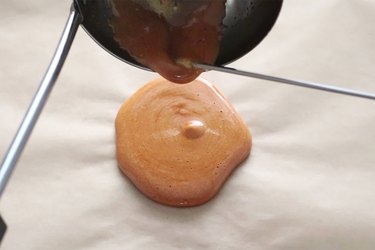 Step 5
While the mixture is still warm, use the skewer or chopstick to spread the edge into a circular shape. Let it cool for 20 to 30 seconds.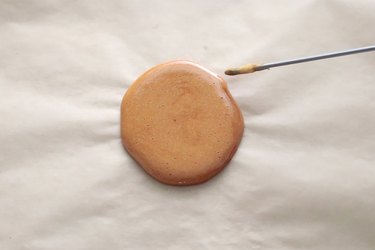 Step 6
Press the bottom of a greased measuring cup on top to flatten.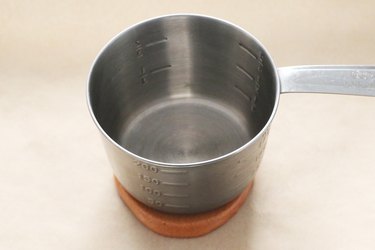 Step 7
Press a cookie cutter into the candy, taking care to avoid pushing all the way through.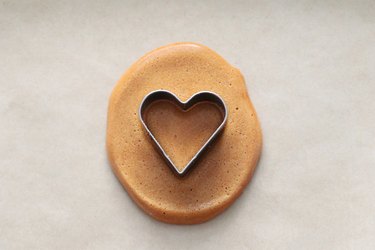 Step 8
Repeat with the other shapes.