Work hard, play harder! Crafts can be fun at any age, and these grown-up versions of your childhood favorites prove it. There's plenty of ideas to try when you have some down time. You can't go wrong with these affordable and enjoyable crafts. Making your own jewelry, wall art for your house or paper flowers can be a blast with friends and family, and you'll have something snazzy and new to show for it. It will give you a break from daily responsibilities while getting back to your roots!
Check out these 10 grown-up versions of your favorite childhood crafts.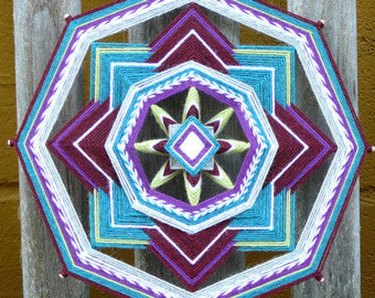 1. DIY Paper Flowers — DesignerPetalsShop
Spring lovers, you're in for a treat. Back in the day, origami was all the rage, and making DIY paper flowers is even easier to do. Paper flowers can be used as decor for all sorts of events, ranging from baby showers to anniversary soirees to wedding photos. You can also attach them to picture frames, wreaths, mirrors and walls for a little pizazz.
Etsy sells a template that will have you blooming in no time. By utilizing DesignerPetalsShop's step-by-step instructions and video tutorial, you can create your own 3D paper roses that will be absolutely gorgeous and a perfect addition to your home. Each rose is roughly 5 inches, so you can put together a bouquet with myriad colors or go monochromatic if that's the look you desire. No tools are needed other than the template, which is yet another plus.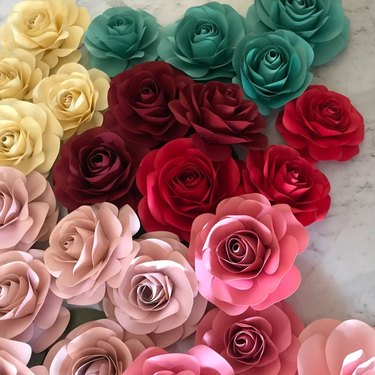 2. Friendship Bracelets — Lametr
Remember when everyone used to wear friendship bracelets? Well, that tradition doesn't have to go anywhere since there are countless beads available to purchase online. If you have a low-key gathering coming up soon, this may be a great activity to do with your closest pals.
Etsy's shop Lametr offers a 5,000-piece kit with colored beads, lettered beads and elastic line so you can tailor them to your size. This means you can write out names, cute phrases, places or anything else for that matter.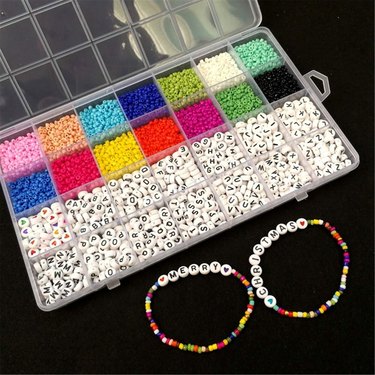 3. DIY Fairy Dust Necklace Kits — UtopianCraftsStudio
Making fairy dust used to wow us as kids. It gave us all of the real-life magic we always wanted to see, and fortunately, there is a fun spinoff of that childhood craft: making fairy dust necklaces. It's an amazing way to add some sparkle to your birthday parties, wedding favors, baby showers or any special occasion.
If you or your friends are fans of Tinkerbell, you will love this offer on Etsy. UtopianCraftsStudio's kit comes with glass bottles, cork tops, precut black nylon necklaces and six glitter colors, so you will be shining bright when you wear them. Each kit makes up to 20 necklaces.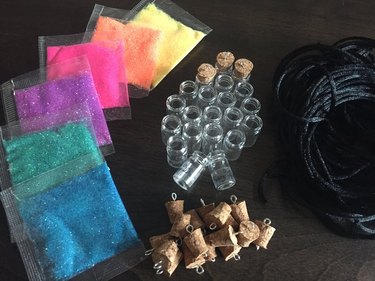 4. Painted Rocks Kit — AffinityStones
We know — painting rocks may not be the most popular childhood craft, but you might be surprised by how much fun it can be to create them. On top of that, it's quite relaxing, just like coloring was when you were a kid!
The AffinityStones set on Etsy comes with smooth white stones, gel pens, instructions and hand drawings, so your end result will be picture perfect. Get this: It also sells the magnet version of the stones, which can be hung on refrigerators or file cabinets. You can custom color them however you'd like, and all you have to do is follow the stencil to make them look flawless. The seller notes that "because each rock is individually hand crafted, no two will ever be exactly alike."
5. DIY Coaster Kit — TheHobbyistBox
Did we hear date night? Making coasters can be enjoyable and useful because, really, who doesn't need an extra around the house? This fun craft may remind you of the days you'd get to do arts and crafts back in school, putting little bits and pieces together to make something pretty.
With this set on Etsy, you'll get glass mosaic pieces and cork coaster bases. The seller provides instructions with design recommendations, but you can get creative when choosing your colors. Some go for a zig-zag design, while others try to arrange the pieces in a playful or symmetrical pattern. Once you're finished, you'll have somewhere unique and cute to put your cup.
6. Embroidered Patches for Jackets — WildflowerandCompany
Rocking patches on jackets or backpacks was a major trend back in elementary and middle school. Today, you can still decorate your favorite tops, pants or other items with embroidered patches that you simply iron on.
Etsy seller WildflowerandCompany offers a plethora of patches with all sorts of designs and pop culture references. You can get the phrases "free spirit," "girl power," "aloha" and more. Perhaps you'd like a vibrant butterfly or eclipsed moon. What an easy way to get creative with friends, right?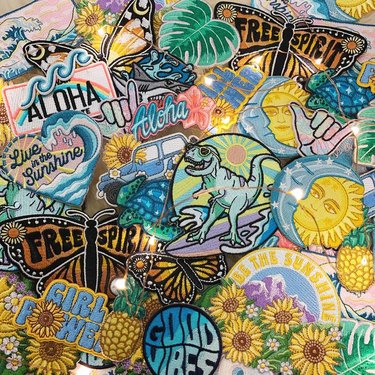 7. Mandala Craft Kit — OjosDeDiosShop
Back in the day, a God's eye was made by weaving a design out of yarn on a wooden cross. You may recall making them in the art classroom with popsicle sticks. Didn't we all love flaunting ours at one time or another?
This stunning kit sold on Etsy is a similar craft and includes everything you need to make one eight-sided, 12-inch mandala. Downloadable instructions are included. The finished product will be a lovely addition to your abode!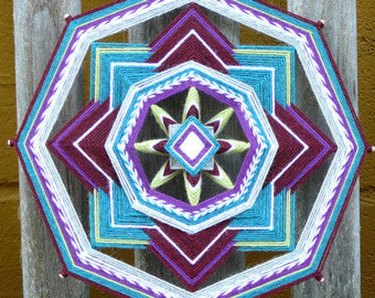 8. DIY Himmeli Kit — Himmelinet
A himmeli sculpture is a geometric mobile that can be hung up in the house or on the Christmas tree. When you were a kid, you may have enjoyed creating mobiles to hang around your bedroom using construction paper and markers. Well, here's a grown-up substitute!
Himmelinet explains that "himmelis were believed to bring luck." This kit will give you easy-to-read instructions along with all of the necessary items to make your mobile, such as reed straws, linen thread and copper wire hook.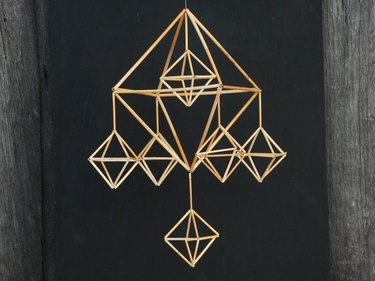 9. Terrazzo Wall Decals — StickyToucky
We graduated from sticker books to redecorating rooms! Wall decals are quick and easy to apply on surfaces that are clean, degreased and dust-free, so you'll have a renovation to flaunt in no time — and without hiring a professional.
You can bring out your inner art-loving child by purchasing StickyToucky's wall decals and decorating a room of choice to your heart's delight. Additionally, the stickers can be quickly removed without damaging your walls or leaving any traces of them. One more bonus is that the stickers are waterproof, so you can place them in the bathroom without worrying about the print quality.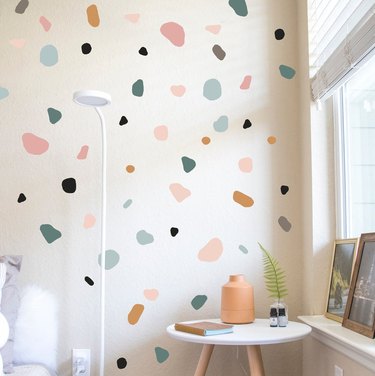 10. DIY Mosaic Mirror Kit — MothersCrazyArt
Calling all children at heart! Making mosaic mirrors will take some time, but once you're finished, you'll see exactly why people are raving over it as a craft ... even as an adult.
This kit sold on Etsy contains everything you need to make a mosaic mirror, which can be a beautiful addition to your bathroom, bedroom or hallway. It includes stained-glass tile, mosaic weldbond glue, sanded grout, a sponge, mixing stick, one pair of nitrile gloves and a craft brush for glue.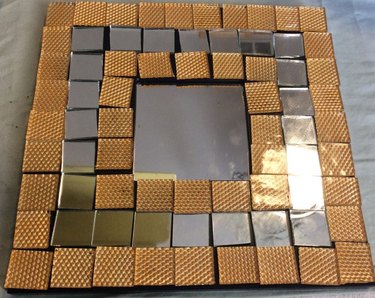 These grown-up versions of your favorite childhood crafts will be a great way to kick off the summer. After you hit the beach, you can wind down with some enjoyable indoor activities. Embrace your inner child and start creating!