They say a picture is worth a thousand words – especially those captured with your loved ones.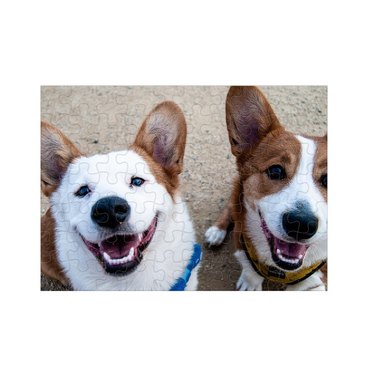 Etsy has several shops that can take your favorite photo and turn it into a personalized jigsaw puzzle that may just suit ​all​ of your gift-giving needs, including Mother's Day, a housewarming party with friends or even an anniversary.
These handmade jigsaw puzzles can be a fun game night or rainy-day activity. By putting together the pieces, you will get to see your portrait coming to life, such as snapshot of your beloved pet, an enviable vacation pic or a heartwarming family photo. If you're wanting a traditional jigsaw puzzle, that's available as well.
Some Etsy shops even have the option to add a personal message so it will be a present they'll never forget. And who knows, you may end up wanting to hold onto this keepsake. Check out these five beautiful handmade jigsaw puzzles for sale on Etsy!
AckermanFinds' custom jigsaw puzzles will definitely bring smiles by offering personalized photo and text options.
Buyers can choose from 300, 500 or 1000 pieces, and all you have to do is submit a high-quality pic of your choice then wait for the finished product to arrive at your doorstep. Hoping to find a thoughtful birthday gift? This may just be it.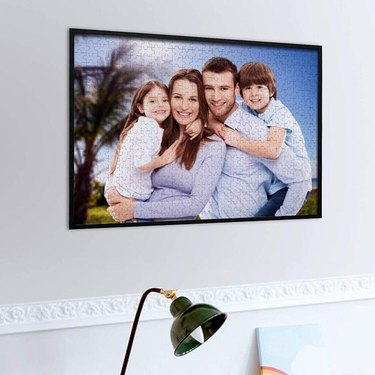 For those who want a challenge (or not), this might be a better solution for you. PuzzleUpCo sells easy, medium and hard puzzles while also offering different art-themed designs, including one that is Mona Lisa-inspired. You can order a personalized puzzle, too, if that's what you're looking for.
The reviews rave over the thick and sturdy pieces as well as the "cute packaging" it comes with. You and your loved ones will surely have a blast putting together their brain-teasing jigsaw puzzles.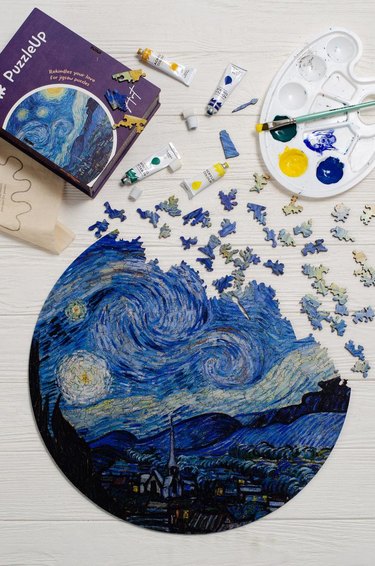 BlingPainting's custom jigsaw puzzles are manufactured from premium quality wood and are also non-toxic, so a double win. Furthermore, they are said to be comprised of "much thicker" pieces than the industry average.
This vendor points out that solving jigsaw puzzles can improve brain functions, sharpen your memory as well as relieve stress and anxiety, all while having fun.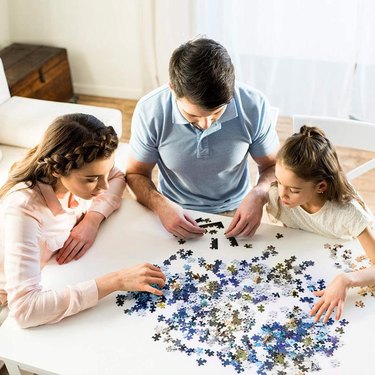 The name says it! GiftsWithLuv's jigsaw puzzles come in a variety of sizes, ranging from 35 pieces up to 1,000.
Their jigsaw puzzles are "handmade and printed with love," so they take a lot of pride in handling your order with care. Not only that, but reviewers praise the color-matching of the photo after receiving their finished products in the mail.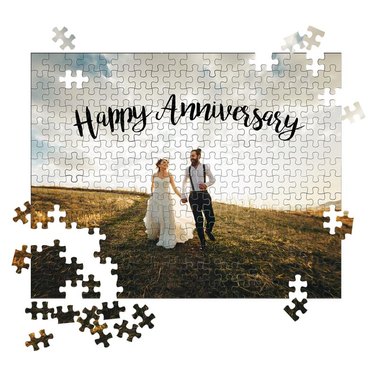 Rounding off our list is DestinationHomeCo, which sells a custom photo puzzle with an engraved keepsake box as a package deal.
Buyers can simply send in a high-resolution photo and voila! It's important to provide a clear image so it will look best on the wood as "dark and blurry photos do not work." Their 80-piece puzzles are 8"x10" on a chipboard.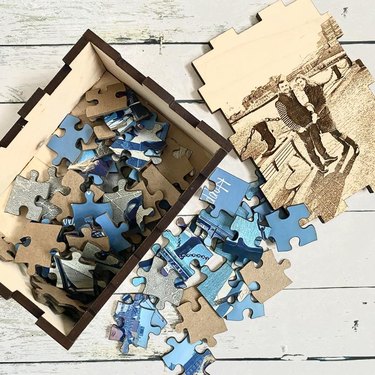 When it comes to buying a sweet and sentimental gift, you can't go wrong with a jigsaw puzzle! There's plenty of custom-made options available on Etsy that will be ideal for any occasion. You can relive some of those cherished memories while also enjoying some fun with friends or family!