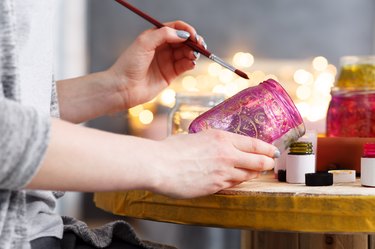 Thursday, April 22 is Earth Day and a great way to celebrate it is by supporting small businesses that create art or products from recyclable materials. Buying from a small business that is already trying to be sustainable could also be the first step to more sustainable lifestyle. As Earth Day gets closer, it only makes sense to explore new and different options to take care of our shared home. The following list will introduce some new and exciting products that will hopefully have a positive effect on the environment.
1. Recycled Newspaper Pencils
Pencils aren't the first thing that you'd think could be recycled, but they can be! These recycled newspaper pencils are so unique, cool and eco- friendly. They are made by tightly rolling newspaper waste around high quality #2 HB graphite, which doesn't break when sharpened. They are even shipped in compostable clear resealable bags. The pencils would make a great gift for someone who loves to draw or as a stocking stuffer around the holidays.
Click here to get your own set.
2. Recycled Paper Picture Frame
Picture frames are something that everyone has in their home, no matter the budget. This picture would be a really nice way to gift a memory to a loved one. The frame is made of recycled paper and wood and is also handmade. It's also 4 inches by 6 inches.
Click here to ethically frame a memory.
3. Recycled Plastic Plectrums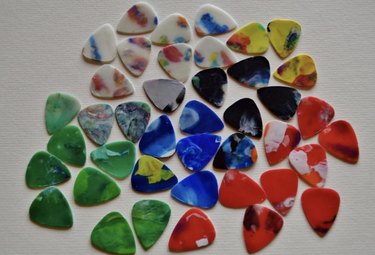 These guitar and bass picks are another example of creating something beautiful and useful from something forgotten. PlasticallyGlasglow creates them by melting, pressing, cutting and polishing discarded single-use plastic that's collected through street cleanups and donations. The store has glowing reviews that all rave about the picks, which come in sets of three, six and 15.
Click here to get a set of your own.
4. Handmade Recycled drinking Glass Set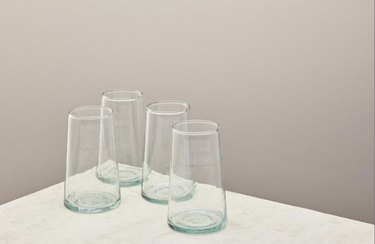 These next items would be perfect for someone looking to spruce up their kitchenware while also remaining sustainable. Each glass is handmade so not any one is like the other. The glasses would be a great addition to anyone's kitchen because not only are they recycled, they're one-of-a-kind.
Click here to get a set all your own.
5. Recycle Ocean Plastic Coasters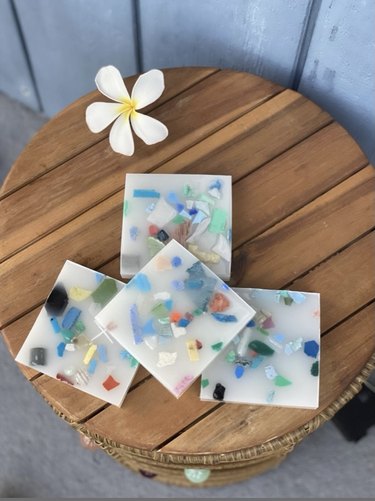 Everyone uses coasters, so why not use coasters that are made from recycled ocean plastic? They are handmade from epoxy resin coasters that are made from micro-plastics collected from Hawaiian beaches. PonoHomeGifts, who create these lovely coasters, also donate 10% of all sales to nonprofits benefitting land and ocean conservation in Hawaii. The coasters would be a great addition to any home with the added knowledge that your money helped the environment in some way.
Click here to get a set for yourself.
The list above showcases a few great ways to give back to the environment and small businesses. Since Earth Day is close, it's the perfect time to reevaluate our habits: Are they harmful of helpful? Any of these ideas is a good way to start changing habits for the better. Every small change can create a domino effect of bigger ones; it just has to be done.