Coconut oil is one of the most versatile ingredients in your kitchen. That's especially impressive when you consider that it's not ideal for eating, thanks to the fact that it's about 90 percent saturated fat. But coconut oil's fat content does make it useful for a number of home uses. Might as well buy some high-quality coconut oil in bulk – you're about to start going through it quickly.
Your leather boots protect your toes from rain and cold. But who protects the leather from cracking and getting dried out? Leather needs moisture to keep its supple shine. Use a soft cloth to rub a little coconut oil into leather to restore its like-new appearance. For the best results, work the oil into the material with a microfiber cloth made for leather conditioning.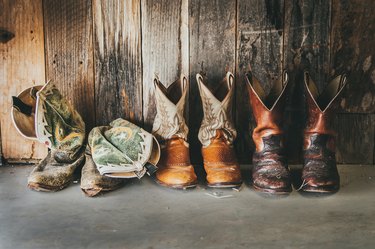 Why is it that, the more you're excited about a new purchase, the more difficult the price sticker is to remove? Dealing with gummy residue left behind by stickers is one of those tiny inconveniences that can become seriously aggravating. Coconut oil can make that sticky stuff easier to remove. Spread a thin layer across the area and let it sit for a few minutes before wiping it away. Use a mini razor scraper to tackle any remaining residue without damaging the item.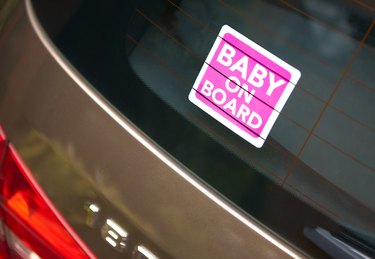 Keeping your cast iron cookware seasoned is the key to making sure everything you cook in it comes out with a crispy, crunchy crust. Routinely oiling cast iron cookware allows it to maintain a non-stick surface and keeps rust from setting in. Start with a pre-seasoned pan, like the perennially popular Lodge 12-inch skillet; it has a cult following because of its high quality and low price point. After each use, use water and maybe a little soap to clean your cast iron pan, then dry thoroughly. Massage a thin layer of coconut oil over the entire interior surface and wipe away any excess.
When you were a kid, what seemed cooler than being able to blow a huge bubble with your gum? Yeah, it only seemed cool until the bubble burst and you ended up with sticky gum tangled in your hair. Coconut oil to the rescue! Smearing a little melted oil into a hair-and-gum tangle should help loosen the gum enough to pull it away without having to get an impromptu haircut.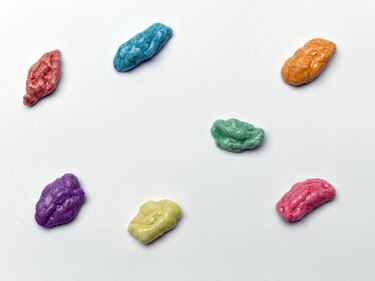 Wander the hair-care aisle of the grocery store and you'll see mentions of coconut oil on dozens of bottles. It's intensely hydrating, making it the perfect antidote to dryness and frizz. You could buy a conditioning treatment containing coconut oil... or you could save your cash and use pure coconut oil as a super simple hair mask instead. Heat oil until it's melted and warm, then comb through dry hair and leave on for anywhere from 10 minutes to overnight. Pull on a microwavable heat cap to keep the oil warm and maximize conditioning, while protecting your clothes from oil drips.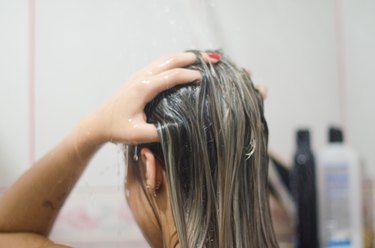 6. Preserve Cutting Boards
When it's well cared for, an affordable wooden cutting board can last through years' worth of meal prep. Your cutting board deserves just as much TLC as your best knives. Coconut oil can help keep your board smooth and moisturized, preventing warping and splintering. After every use, clean and dry the cutting board and smear a little coconut oil into the surface to make it shine.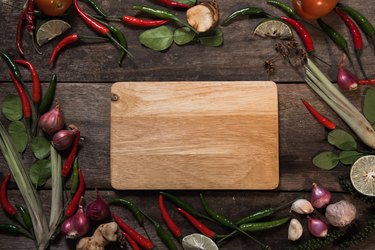 When you need to get clean, climbing into a dirty shower just won't do. Soap scum tends to accumulate on shower doors and walls. Coconut oil cuts through some of that buildup, making it easy to remove. Spread oil across any scummy areas and let it sit for a few minutes. Use a wet sponge to remove the oil.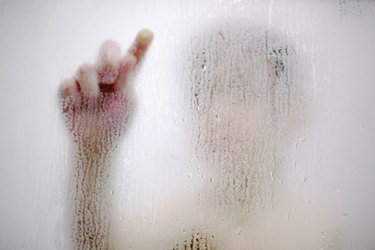 Inspiration struck, and your favorite little artist had to express their creativity with crayons right away. Unfortunately, your wall was the chosen target. Don't start panicking about having to give the whole room a new paint job. Coconut oil will help remove crayon marks on some painted walls. Dip a cloth into the oil and use it to scrub the marks until they disappear – then swap out kids' crayons for mess-free coloring markers that won't leave any visible marks on your walls.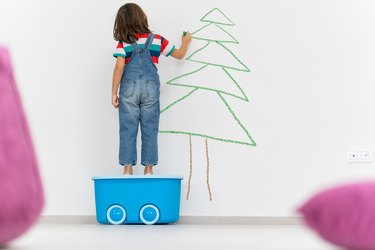 9. Make Baths More Soothing
Hey, life is hard! You deserve the occasional spa-quality bath in your own bathroom... but have you seen how much luxury bath products cost? Make your own bath melts with coconut oil and essential oils and drop them into a hot tub before climbing in. Start with a variety pack of oils so you can experiment with combinations like lavender and lemongrass or orange and eucalyptus. Coconut oil can also be used to provide moisture to homemade bath bombs.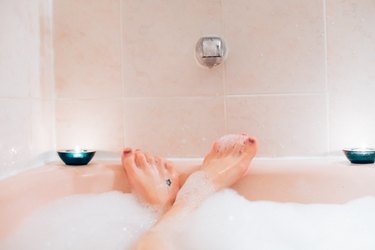 So you need the perfect shade of lip gloss to match an outfit, but nothing in your makeup drawer will do. You could head to the store and spend $15 on a new shade....or you could grab some coconut oil and an old crayon and get to work. Melted coconut oil and melted crayon pieces make an easy dupe for real lip gloss. And because it takes just minutes to whip up a custom shade, you can still be out the door on time. Store excess lip tint in a plastic cosmetic pot and toss it in your purse for on-the-go touchups.