​eHow may earn compensation through affiliate links in this article.​
There's just something magical about bubbles. The mesmerizing beauty of them has been inspiring artists, winemakers and children for centuries. Whether they are floating gracefully through the air or popping as soon as they fall onto a blade of summer grass, they are fascinating. You can give your kids the gift of endless bubbles (and reduce waste!) by transforming an empty detergent bottle with a pour spout into a bubble station for kids.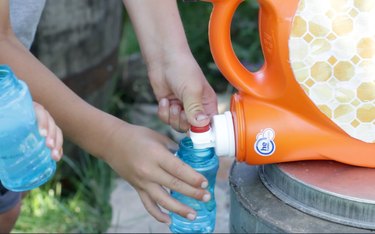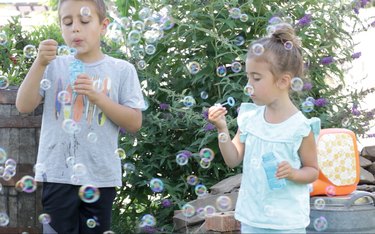 Things You'll Need
Empty laundry detergent bottle with a pour spout

1/4 yard fabric

Marking pen

Sharp scissors

1 tablespoon glycerin

1 cup water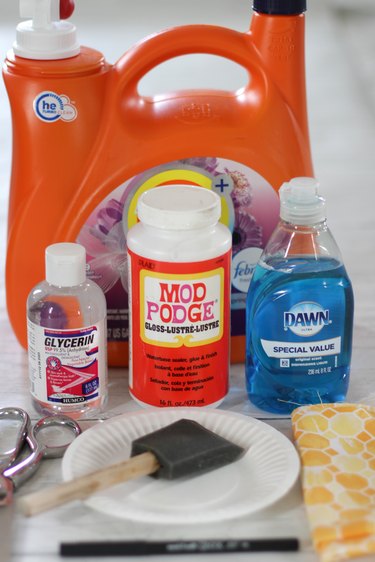 Step 1
Place the fabric over the label on the detergent bottle and trace around the label with a marking pen.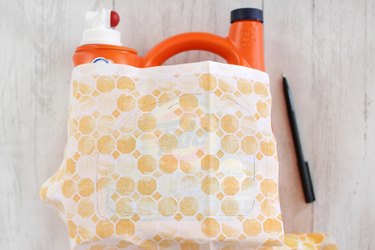 Step 2
Fold the fabric in half and cut along the marks made with the pen to make two fabric pieces.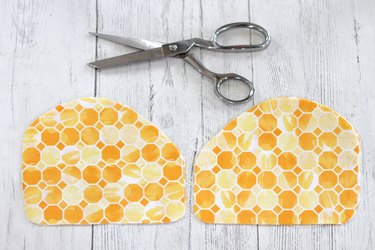 Step 3
Pour some Mod Podge onto a paper plate and brush some onto the label with the foam brush. Adhere the fabric to cover the label. If your fabric is thin and the label still shows through, you may want to use two layers of fabric. Repeat this process on the other side of the plastic bottle.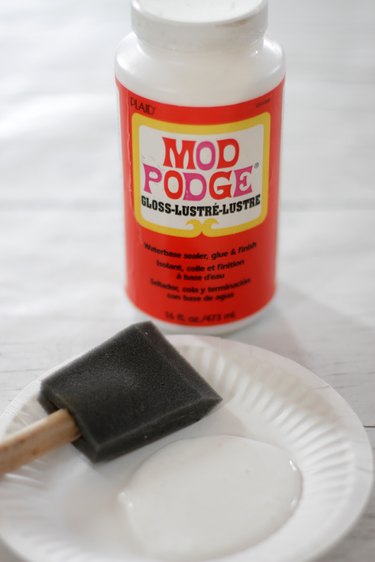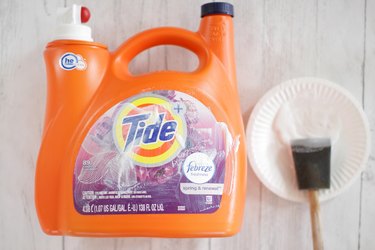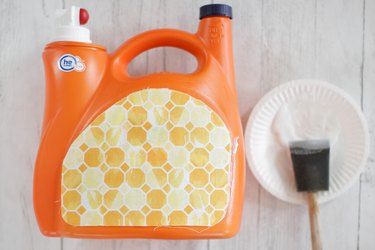 Step 4
To make the bubble solution, mix together 1 cup of water, 4 Tablespoons of dish soap, and 1 Tablespoon of Glycerin. Multiply this recipe to get the amount you need to fill the container. Pour the bubble solution into the laundry detergent bottle.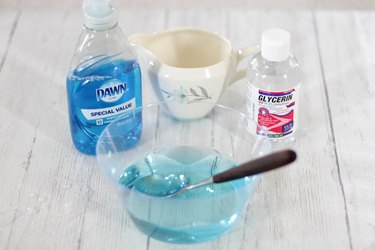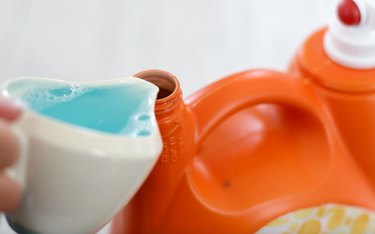 You now have bubbles for days!