​eHow may earn compensation through affiliate links in this article.​
The best kind of party decor is the kind that's easy to store. This strawberry garland folds flat so you can pack it away and take it back out every summer for all your picnics and parties. Grab some paper and a glue stick, and you're on your way to making your own.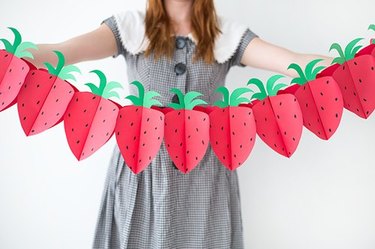 Step 1
First, you'll need to create a strawberry template. Draw your strawberry shape on a piece of scrap paper (I used yellow here so you could see it), which is similar to a triangle but with curved corners. Fold your template in half and trim it so both sides are equal. Then cut a small notch out of the center of the top (1/2-inch wide) and a flat edge across the bottom (also 1/2-inch wide).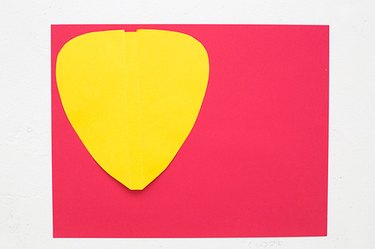 Step 2
Use your template to cut out as many strawberries for your garland as desired. Note: Each strawberry takes two pieces to create. Also, to create a leaf template for the top of the strawberry, cut out the same number as you did your strawberries (two for each strawberry) from green paper.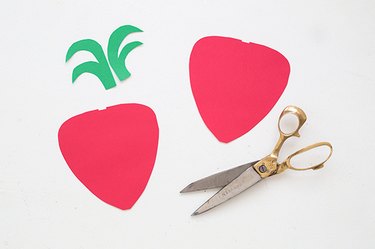 Step 3
Make two folds in each strawberry piece, one along each side of the notch you created in the center. Repeat this for all pieces.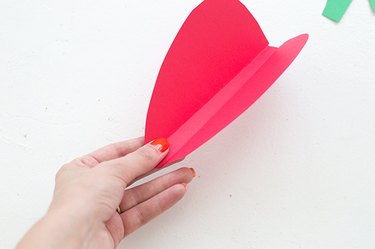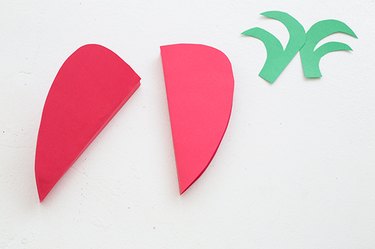 Step 4
Run your glue stick along the flat side you've just created, and glue it to another one of your folded strawberry pieces. This forms the full strawberry. Repeat with all pieces.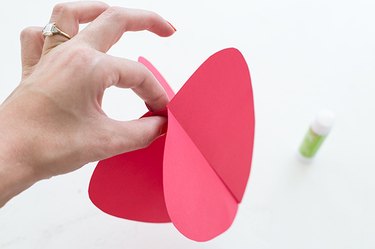 Step 5
Once you have all your strawberries assembled, you have to glue them together. To do this, run your glue stick along the top edge of a strawberry. Then attach it to the edge of the next strawberry. Hold it until the glue sets.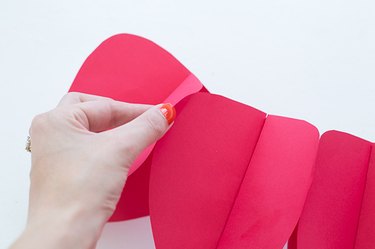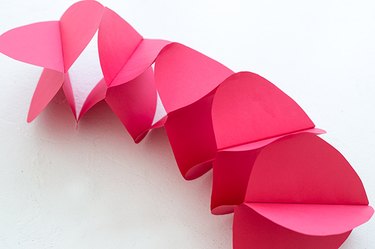 Step 6
Now add the leaves! Glue one piece to each side of the front of your strawberries.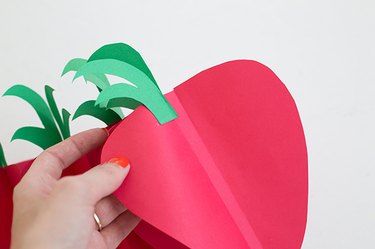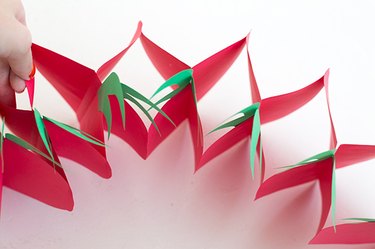 Step 7
To finish off your strawberries, draw little black seeds with your marker.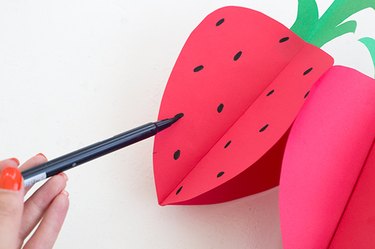 Now test out how easily it folds! Just like an accordion. To hang the garland, punch a hole in each end strawberry, string it up or tape to a wall or other surface. Happy summer partying!