Sometimes you simply need to sink your teeth into a rack of tender, juicy baby back ribs. But what happens when you don't have the time to make them in a smoker, or roast them in the oven? You make them in the Instant Pot! This baby back rib recipe can be made, start to finish, in 45 minutes. Grab the recipe below.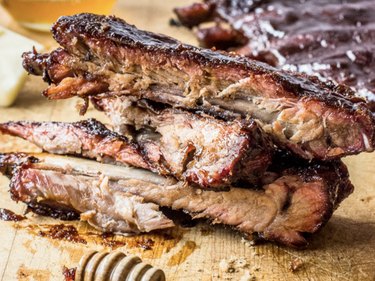 Things You'll Need
1 rack pork ribs

2 tablespoons olive oil

1/2 cup rib rub

2 tablespoons butter, softened

1/4 cup brown sugar

1/2 cup honey

1/2 cup apple juice

1/2 cup chicken broth

Baking sheet

Foil or baking mat
Step 1: Prepare Ribs
Apply olive oil to both sides. Generously coat bottom, top, and sides of ribs with rub, working the rub into the meat with your hands. Rub on butter, brown sugar, and honey to both sides.
Tip
Applying the rub the night before gives the ribs a deeper flavor. To do this, follow step one and wrap tightly in plastic wrap. Refrigerate until ready to cook.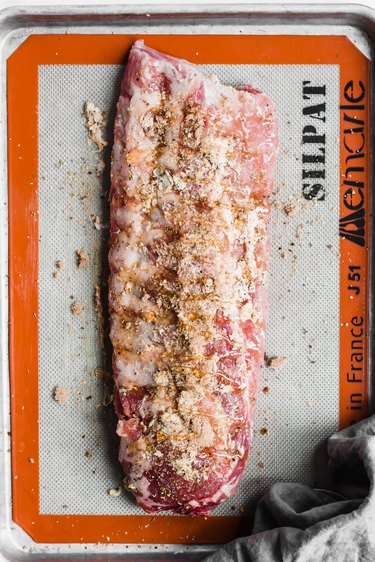 Step 2: Cook Ribs In Instant Pot
Pour broth and apple juice into the pot. Add steam rack. Place on rack so they are sitting on their side and curved along the inside of the pot. Lock the lid, seal the valve, and cook on manual high pressure for 25 minutes. Let natural release for 10 minutes.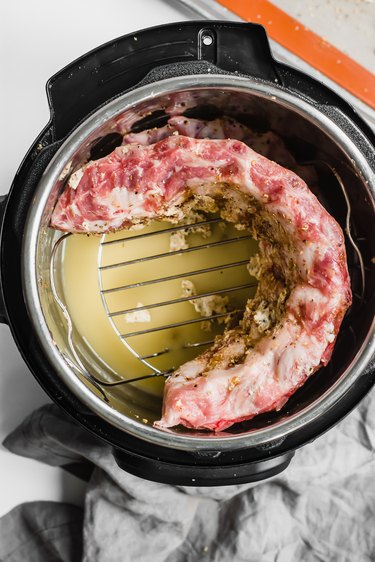 Step 3: Add BBQ Sauce & Broil
Preheat oven to broil. Remove ribs and place on baking sheet lined with foil or baking mat. Brush on BBQ sauce and broil for 5 minutes until browned on top. Serve while warm and enjoy!