The thyroid gland, located in the neck, just below the Adam's apple, is controlled by the pituitary gland. The thyroid is responsible for converting iodine into two different thyroid hormones, triiodothyronine (T3) and thyroxine (T4). These hormones are dispersed throughout the body to regulate cellular metabolism. You can consume certain vitamins and foods to promote the health of your thyroid.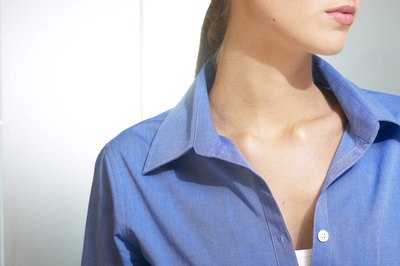 Iodine
Iodine is a necessary supplement when it comes to your thyroid health. Any extreme in iodine levels, either too high or too low, can cause complications. When iodine levels are too low, you can develop hypothyroidism, and when they are too high, you can develop hyperthyroidism. When there is a deficiency of iodine in the thyroid, the gland will swell; this condition can go out of control and grow into a goiter.
Adults over 18 require 120 to 150 micrograms of iodine daily. Pregnant women need 175 micrograms of iodine in their diets, and breastfeeding women require 200 micrograms daily. Food sources containing iodine include seafood, seaweed kelp, shellfish and deep-water fish. Lima beans, spinach, soybeans, summer squash, Swiss chard, turnip greens and sesame seeds also contain high amounts of iodine. If you have low iodine levels, there are foods that you should avoid that hinder the body's ability to use iodine including cabbage, pine nuts, millet, peanuts, cassava roots, turnips and mustard greens. Eating too much of the latter foods also can cause goiter.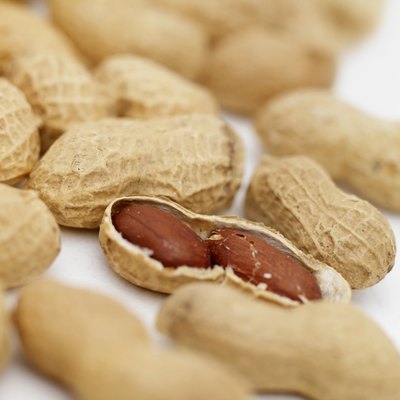 Vitamin E
The body needs vitamin E so that iodine can be properly absorbed. Vitamin E also assists in metabolizing selenium and is vital of thyroid health. Too much Vitamin E without adequate amounts of selenium actually can lower selenium levels in the body and later can lead to thyroid dysfunction. Adults over 18 require 22.5 International Units of vitamin E a day. Pregnant women need 22.5 IU daily, and nursing women need 28.5 IU every day.
Food sources rich in vitamin E include wheat germ, mayonnaise, liver, corn oil margarine, sunflower seeds, walnuts, almonds, hazelnuts, eggs, soybean oil, cottonseed oil, olive oil, canola oil, corn oil, kale, spinach, dark green veggies, beets, collards, turnips, mustard, sweet potatoes, asparagus, yams and avocado.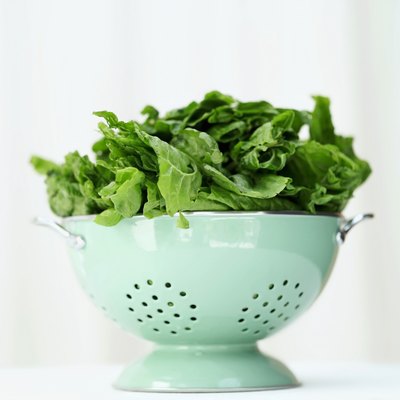 Selenium
Selenium is needed to help in converting T3 and T4 hormones in the thyroid gland, so lower levels of this supplement can hinder the function of your thyroid and can lead to hypothyroidism. Too much selenium or too little selenium can lead to the suppression of T3 levels in your body. Selenium also is required for proper immunological functioning. Males 15 and over require 55 micrograms of selenium daily. Females 15 and over require 55 micrograms of selenium daily as well. Pregnant women require 60 micrograms of this supplement daily, and nursing women need 70 micrograms.
Food sources containing selenium include liver, tuna, halibut, herring, smelts, flounder, butter, lobster, scallops, oysters, whole grains, garlic, sunflower seeds, and Brazil nuts. Consult with a physician before adding selenium supplements to your diet. High levels of selenium can be toxic, and excessive levels have been linked to the onset of diabetes. Excessive selenium levels have side effects that include weight loss, rash development, irritability, exhaustion and fingernail loss.