If your doctor has placed you on a clear liquid diet, carefully follow the guidelines to avoid compromising the effectiveness of needed medical procedures. A typical clear liquid diet only supplies about 600 calories per day and is extremely low in fat and protein. It is not meant to be followed for more than three to five days. Do not attempt a clear liquid diet unless you're under a doctor's supervision, especially if you have a chronic medical problem such as diabetes.
Fill Up on Fruit Juice
Fruit juices are allowed on a clear liquid diet as long as they do not contain any pulp and are light enough to see through. For example, filtered apple juice or cider is permitted, but orange juice, even if pulp-free, is not. Grape, prune and white cranberry juices are other good choices, as are commercial fruit punch mixes or ades. Do not drink fruit nectar or eat any type of fresh, canned or frozen fruit.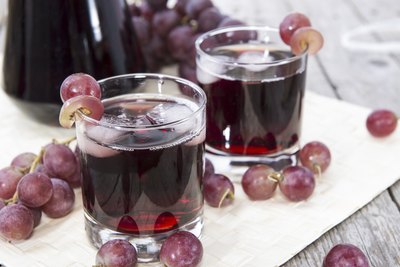 Have a Variety of Plain Beverages
You may drink water, tea, coffee, regular soft drinks, sports drinks, commercial brands of clear nutritional beverages, and clear sodas such as ginger ale while you're on a clear liquid diet. You can flavor your tea or coffee with sugar and pulp-free lemon juice, but you cannot use any cream, cow's milk or plant milk. Ask your doctor before using sugar substitutes or non-dairy creamers. Don't drink alcohol or any dairy-based beverage like milkshakes.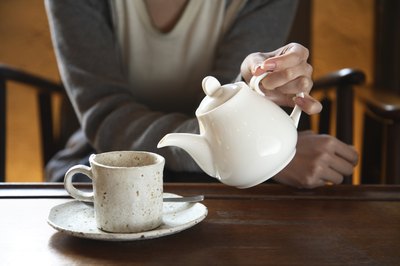 Drink Clear Broth
Homemade or commercial chicken, beef, seafood or vegetable stock, broth, bouillon and consomme -- a clear soup made with stock -- can be included in your meals during your time on a clear liquid diet. Make sure they are fat-free and do not contain any pieces of meat, grains, beans or vegetables. They also cannot contain any dairy products as an ingredient. Salt may be included, but it's best to avoid strong spices or seasonings until your doctor says they are fine to consume.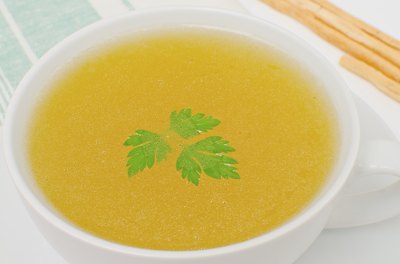 Choose Sweets Carefully
The clear liquid diet guidelines allow some solid and semi-solid sweets. These include clear hard candies; prepared gelatin that does not contain any pieces of fruit, vegetables, nuts or cream; Italian fruit ices and ice pops made from clear fruit juice that is pulp-free. Even though foods like ice cream and sweetened yogurts have a similar consistency to these foods, they aren't allowed in any amount.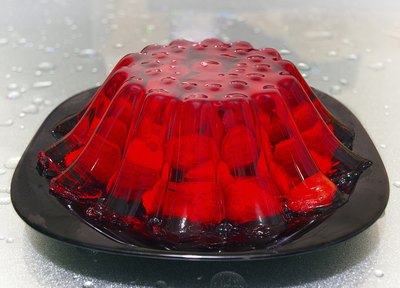 Sample Daily Menu
The National Institutes of Health recommends having three to five different allowed foods at every meal when you're on the diet. Your day might begin with a cup of clear fruit juice, a cup of clear gelatin and tea for breakfast, followed by a cup of broth, water, fruit juice and gelatin for lunch. Dinner could consist of a cup each of broth, gelatin, fruit juice and coffee. Have soda, clear nutritional or sports drinks, ice pops, gelatin, juice or Italian fruit ices as snacks throughout the day.