CPVC (chlorinated polyvinyl chloride) is a type of thermoplastic plumbing pipe. PVC (polyvinyl chloride) is a widely use plumbing pipe often installed in new building structures and in replacing existing copper and metal plumbing. CPVC offers the greatest heat resistance and can withstand temperatures without leeching toxins into the water system. Both types of plumbing pipes are considered to be relatively cheap and easy to install.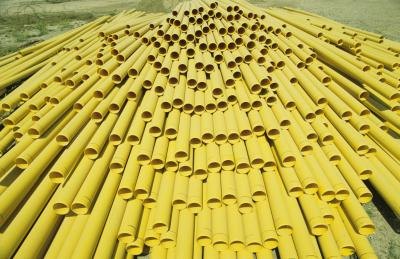 (Andy Sotiriou/Photodisc/Getty Images)
PVC is best used for underground cold water piping. According to Shah Rahman's article, "Thermoplastics at Work," PVC piping accounts for most of the distribution for drinking water and wastewater mains. PVC can be used for most standard plumbing systems but the material has a high sensitivity to cold and heat. If PVC piping is installed in areas with low or colder temperatures the plumbing will need insulation. Caution also needs to be used when installing PVC in areas with extremely high temperatures are too much heat pressure can result in leeching toxins. PVC is generally best suited for industrial applications as it is affordable, safe and easy to install. When withstanding proper temperatures PVC has a low reactivity rate. PVC pipes are light weight making it easier to install and fuse together.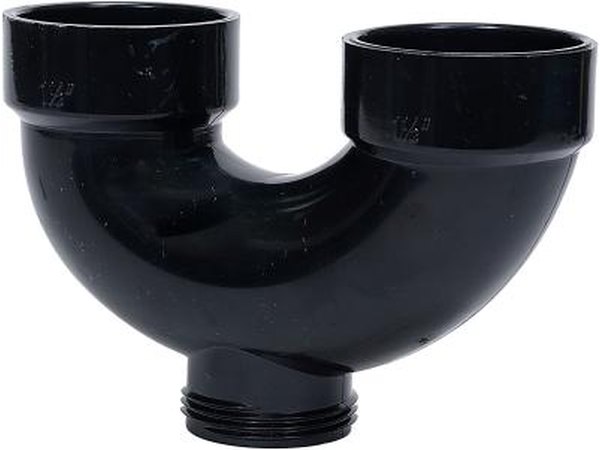 Zedcor Wholly Owned/PhotoObjects.net/Getty Images
CPVC piping is commonly used in industrial applications and in supplying cold and hot potable water. CPVC can withstand corrosive water temperatures up to 90 degrees higher than PVC so CPVC should be installed in areas with high temperatures. CPVC is particularly useful where a high functional temperature and resistance to corrosive chemicals are needed. CPVC is stronger than PVC and has much more flexibility so it should definitely be used for more complex plumbing systems. It does require a special solvent for assembly. Due to its flexibility CPVC will need to be supported every 32 to 36 inches. CPVC is not as tough as metal piping so during instillation care must be taken to ensure that no puncture or damage occurs to the pipe. CPVC is also commonly used in pumps, valves, filters, tower packing, straining and duct work. Some disadvantages to CPVC use are the pipes subjectivity to cracking and expanding during elemental pressures such as earthquakes or intense periods of drought and heat. Another potential problem is bacterial growth in the pipes. This can typically be resolved by regular water testing and treatment.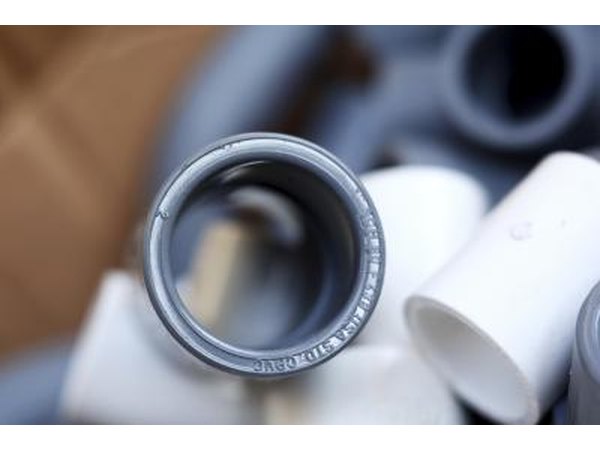 Danish Khan/iStock/Getty Images
Promoted By Zergnet