If you have eczema, you know you how frustrating and painful the condition can be. When your discomfort can be aggravated by seemingly minor things like laundry detergent and fabrics, the last thing you want to worsen your eczema is the soap you use daily. Changing your soap won't cure your skin condition, but it can help your skin become less sensitive and more moisturized throughout the day. Choosing a soap with non-drying ingredients can help keep your severely dry skin moisturized and healthy.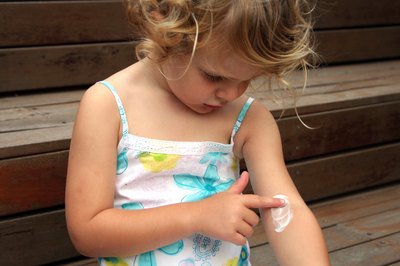 Sulfate-Free Soaps
Some people who suffer from eczema note that soaps with a rich lather can worsen their condition . This is because the additive that makes soap sudsy and bubble is a form of sulfate. While effective at creating those detergent bubbles, sulfate also strips your skin of its natural moisture, resulting in dry, flaky skin for someone with eczema. Check soap packages before buying and choose a brand without any sulfate ingredients. While sodium lauryl sulfate is thought to be the worst culprit, all sulfate additives are very drying.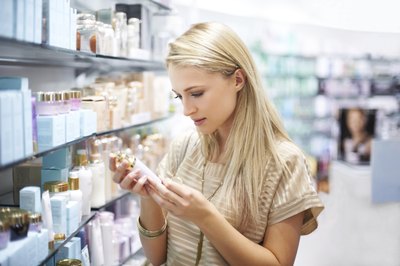 Natural Soaps
You may find the using natural soaps is the only way to keep your eczema at bay. These natural soaps contain organic materials and ingredients that are more gentle than commercial soaps. Some of the more common ingredients in natural soaps are oatmeal and goats milk. Oatmeal is rich and moisturizing, as well as having the ability to slough off dead skin cells, leaving the skin smoother. Goats milk is especially beneficial for those with eczema, as it is nourishing and moisturizing. While you may not find natural soaps at your drug store, you can find them at health food and whole food stores, as well as some specialty cosmetic shops.
Drug Store Soaps
If you're not planning on making a special trip to the whole foods store for natural soap, you can find good alternatives on drugstore shelves to help with eczema. Look for mild or gentle soaps with the word "moisturizing" on the package. This means that these soaps have moisturizer incorporated directly into the soap, making it better for severely dry skin. Some brands that work well include Dove, Neutrogena and Cetaphil. Not only do these have moisturizers built in, they are gentle and will not aggravate a delicate skin condition like eczema.