A stuffy nose commonly points to a cold, allergies or sinus infection. Luckily, you can easily treat it with over-the-counter medications such as antihistamines and decongestants. Though suitable for a stuffy nose caused by a cold or allergies, these medications will not work to alleviate the symptoms of a sinus infection. Your physician will prescribe antibiotics to eliminate the infection, thereby clearing out your sinuses.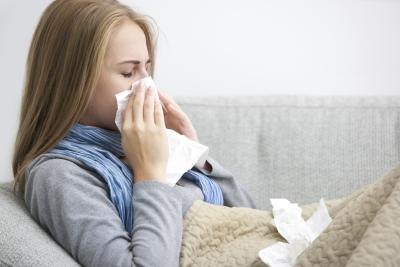 Over-the-Counter Medication
According to Debra Fulghum Bruce and Murray Grossan, authors of "The Sinus Cure," antihistamines reduce your symptoms by blocking histamine receptor sites in your body. Histamines are proteins that attempt to attach to your cells and can cause allergy symptoms such as a stuffy nose, watery eyes and itchy skin. You'll primarily find antihistamines in allergy medication, as allergens such as pollen and some foods produce histamines. Antihistamines work by coating the receptor sites. Since the receptor sites now have a slippery surface, the histamines cannot attach themselves and cause an allergic reaction. Decongestants relieve your stuffy nose by shrinking nasal tissue to allow easier breathing. The tissue can become inflamed when you have a cold or a sinus infection. Both medications can cause side effects, including nausea, headache and diarrhea. If these side effects persist after a few days, discontinue use and contact your physician.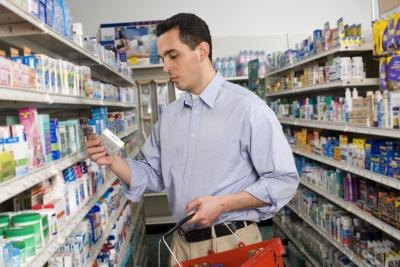 Saline Sprays
Saline nasal sprays provide temporarily relief by flushing mucus from your sinuses. You can purchase saline nasal sprays without a prescription, but use them sparingly; the medication can become addictive due to the short-lived relief it provides. These sprays provide relief that lasts no longer than 3 hours and require repeated use for continuous relief. Prescription saline nasal sprays are nonaddictive oral steroids that provide relief within 12 hours after your first dose. Side effects of prescription nasal sprays include nosebleed, headache and sore throat.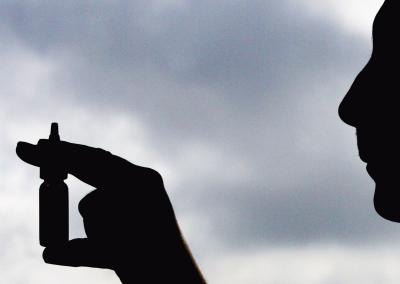 Antibiotics
If you have a sinus infection, your doctor will prescribe you antibiotics such as penicillin or macrolides. These antibiotics work by preventing the bacteria's wall from growing. As the bacteria grows and the wall remains the same, the bacteria bursts through the wall and dies. Macrolides prevent bacteria from reproducing, which allows your body to build up antibodies to kill the bacteria. Take these medications as directed due to the risk of infection resistance if you suddenly stop taking them. Your physician will usually provide 7 to 8 days worth of antibiotics to fight the sinus infection. Side effects of antibiotics include stomach pain, nausea, vaginal discharge and headache.