Childhood obesity is on the rise, and according to experts at the Mayo Clinic, it may contribute to severe health problems in youth that were once limited to adults. The Centers for Disease Control and the American Academy of Pediatrics recommend 60 minutes of moderate to vigorous activity most days of the week. Gym class is gaining attention in states across the country as a way to introduce good health practices to children at an early age. Many schools are implementing creative programs aimed at getting children excited about exercise.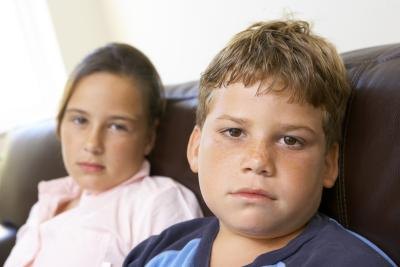 (BananaStock/BananaStock/Getty Images)
The health benefits of physical activity are often a new concept for children, particularly if they are not learning about it at home. Exercise obviously can help reduce the risk of being overweight. It also aids with depression and improves academic performance. According to Science Daily, "Students who took part in more vigorous physical activities--such as organized sports like soccer or football, or nonorganized after-school activities such as skateboarding--did approximately 10 percent better in core classes such as math, science, English and social studies."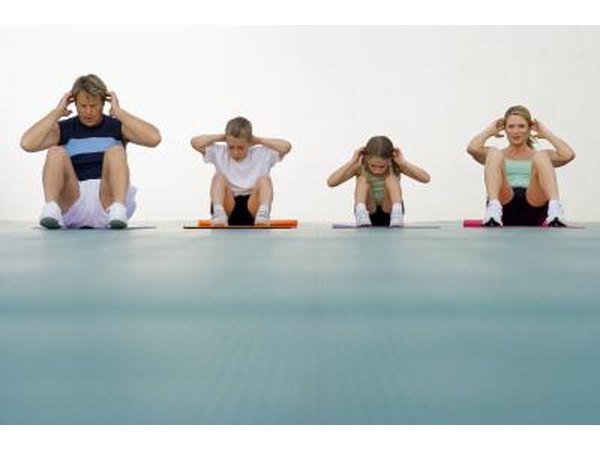 Polka Dot Images/Polka Dot/Getty Images
Traditional playground games will get kids up and moving. Some of the old favorites are still very popular. Kickball, capture the flag, hide and seek and hopscotch are big hits with groups of kids. Red light, green light or four square are also popular.
Amoeba tag is a fun new variation on the original game of tag. Two people are "it." They hold hands and run around to tag other students. When a student is tagged, she has to join the chain. Kids can break from the chain in groups of two. The game continues until everyone has been tagged.
Down on One Knee is also a fun gym game. Two students begin by tossing a ball back and forth. When one child drops the ball, he drops to one knee. The players continue throwing the ball from this position. If the same student drops the ball again he drops to two knees, then one elbow, then two elbows. The game ends when the player drops to his chin.
Christopher Robbins/Digital Vision/Getty Images
Getting kids to love physical activity requires a lot of creativity. Teachers throughout the country have come up with ideas to promote physical activity in unique and creative ways.
Silver State in Vancouver, Washington, holds a two-week session called "Cosmic Bowling." A local bowling alley loans equipment to the school for the duration of the lesson. Disco balls are donated by parents. During gym class, the lights are turned off, music is blaring and the disco balls are spinning. Bowling has never been so cool.
Gower West School in Willowbrook, Illinois, holds Olympic Field Day yearly. Students do the foam hurdles, softball shot-put and frisbee discus throw, among other activities. Prizes are awarded at the end of the day at closing ceremonies.
Dance is also a popular gym class activity in many schools. Schools have held ballroom competitions, square dancing lessons as well as many other types of dance.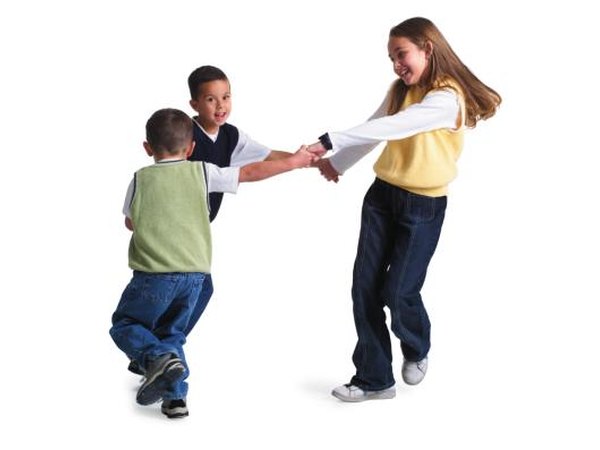 Photodisc/Photodisc/Getty Images
Nutrition also plays a role in good health, and schools are finding creative ways to teach children about proper eating. One example, Highland Forest Elementary in San Antonio, Texas, holds a candy exchange after Halloween. Parents are encouraged to donate small toys, stickers and other trinkets. The week after Halloween the students bring their Halloween candy to school. Candy is then traded for the trinkets and the candy is thrown in the trash.
shironosov/iStock/Getty Images
Promoted By Zergnet