There are several foods you should try to avoid while you are having your period. Although it may be tempting to eat them, you will benefit more from setting them aside for a few days and focusing on the foods that will help you stay energetic and healthy. You may crave certain foods while you are menstruating, especially salt or sweets, but that does not mean that you are meant to eat them.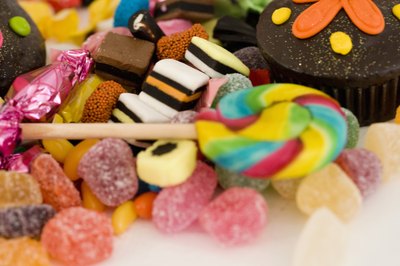 Stay Away from Sweets
You may be craving that box of doughnuts, but it's best that you eat a salad full of vegetables. The vegetables will help you retain what energy you have and also encourage more energy. The doughnuts, while they fill the craving, will only make your period feel worse. You should also stay away from refined sugars like white rice, white bread and pasta. Stick to complex carbohydrates in foods such as whole grain bread, brown rice, beans and fruit.
Staying away from sweets alone will not prevent you from having all the aches and pains that come with your period. But, by knowing what you should and should not eat and taking advantage of that knowledge, you will be assisting your body with its monthly routine.
Avoid Salt
Salt makes your body retain water. Bloating may increase if you increase your intake of sodium. Avoid foods such as potato chips, soda and other junk foods. You should also try to stay away from eating out as much. Many restaurants add salt to meals for flavor and fast food restaurants usually offer foods very high in sodium. The best thing you can do is to simply hide your salt shaker for a few days while you are having your period.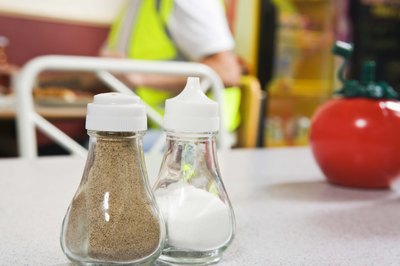 Avoid Caffeine and Alcohol
Avoid caffeine and alcohol while having your period, as they both act as diuretics. Caffeine can be found in coffee, soda and chocolate among other foods. Although chocolate has a small amount of caffeine, if you are eating large amounts to satisfy your sweet cravings, the caffeine could have an effect on your body. Try to avoid high amounts of chocolate.
Beer, wine and liquor should all be avoided while having your period. The dehydrating effect will only hurt your body. You should drink plenty of water to keep your body running smoothly. Before you eat something you shouldn't, just ask yourself, "If I eat this, I am going to feel worse. Do I care more about fulfilling my food high or not having bad cramps?"