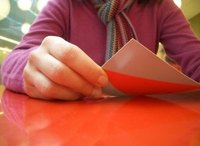 Portion control and daily exercise are necessary to lose weight and keep it off. Prepackaged food diets such as Jenny Craig, Nutrisystem and Medifast help clients learn portion control and how to eat healthy. Each of these programs includes advice and support from professional dietary consultants and those enrolled in the program.
Jenny Craig Weight Loss Program
The Jenny Craig weight loss program allows you to choose from a variety of prepackaged meals for breakfast, lunch, dinner, and snacks. In addition to prepackaged food, you can add fruit, vegetables and dairy products to enhance meals. Recipes are available online. Vegetarian meals are available.
When starting the program, you will talk to a dietary consultant (in-person or over-the-phone) and complete a lifestyle profile that includes the types of foods you currently eat and your level of fitness.
From this profile, a diet and exercise plan will be developed that explains the amount and types of food to eat and the recommended daily amount of exercise you should engage in each day.
Nutrisystem Weight Loss Program
The Nutrisystem weight loss program includes separate meal plans for men and women. Diabetic, vegetarian and silver plans for older clients are available.
To begin losing weight using Nutrisystem, choose the 28-day preselected meal plan (popular or favorite meals chosen by clients) or customize your own by choosing from a list of prepackaged meals and snacks.
Online help and community forums are available if you have questions or need additional support while losing weight. You can contact dietary consultants online or over-the-phone. Track your progress using free online tools available on the Nutrisystem website.
Medifast Weight Loss Plan
The Medifast weight loss plan includes separate meal plans for men, women and those who have diabetes.
When creating your five-day menu, you will be able to choose from more than 70 prepackaged meals and snacks. The five-day menu allows you to customize a new menu each week.
Each day, you will create a "Lean and Green" meal to eat for lunch, dinner or as a snack. This meal includes lean protein and vegetables. Approved lists of protein and vegetables are available online.
Guides, recipes and additional help are available through the Medifast website.