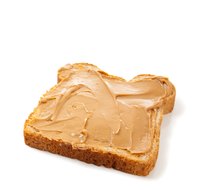 If your food is giving you heartburn, your doctor may recommend a bland diet to decrease the discomfort. Making changes to your diet for acid reflux not only helps you feel better, but may also reduce complications later down the line. Occasional heartburn is normal, but if you have chronic heartburn, consult your doctor for treatment.
Acid Reflux: General Information
Acid reflux, also known as gastroesophageal reflux or GER, occurs when the muscle that separates your stomach and esophagus weakens or relaxes, allowing the acidic contents of your stomach to hit the soft tissue of your esophagus. In addition to heartburn, you may also have a sour taste in the back of your mouth.
If you're experiencing acid reflux more than twice a week for a few weeks, you may have gastroesophageal reflux disease, or GERD, which is a chronic condition. GERD not only gives you heartburn and a bad taste in your mouth, but may also cause difficulty swallowing, coughing or chest pain.
Left untreated, GERD can lead to esophagitis, esophageal strictures or even respiratory problems. A bland diet may help decrease acid reflux symptoms and esophageal irritation.
GERD Diet
The GERD diet is aimed at decreasing the causes of reflux and helping you manage your symptoms, and along with bland diet, may be helpful in treating your acid reflux.
On the GERD diet, it's recommended that you limit your fat intake and eat small meals. Too much fat in the diet relaxes the muscles that separate the stomach and esophagus and delays stomach emptying. Chocolate and coffee, both regular and decaf, also increase risk of acid reflux, and you may need to avoid or limit your intake. You may also need to limit your intake of citrus fruits, carbonated beverages, alcohol and tomato products, depending on whether they aggravate your reflux.
Bland Food Choices
The bland diet includes foods that are easy to digest with limited seasonings. The diet includes options from all the food groups, making it easy for you to balance your intake to meet your nutritional needs. However, the diet may be low in fiber.
Food choices include low-fat or nonfat dairy foods, soft-cooked vegetables, lettuce in small amounts, cooked or canned fruits without seeds or skins, bananas, avocados, refined-flour bread products such as white bread and pasta, white rice, oatmeal, and potatoes. For protein, include lean and tender-cooked meats such as poultry and fish, smooth nut butter, eggs, and tofu.
Foods to Avoid
On the bland diet for acid reflux, avoid foods that are highly seasoned or fried. You should also eliminate gas-forming vegetables such as broccoli, cabbage, cauliflower and onions. To ease digestion, fruits and vegetables with seeds such as cucumbers and berries, as well as high-fiber foods such as whole-grain breads and cereals, are not allowed on the bland diet.