It is Halloween, and you need a costume tout de suite. Become one of the most powerful women in history: a Greek goddess. You have plenty to choose from, including Athena, the goddess of war; Aphrodite, the goddess of beauty; Artemis, the goddess of the hunt; and Iris, the goddess of the rainbow.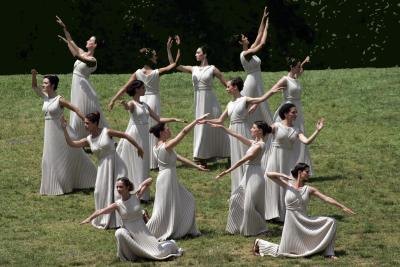 (Milos Bicanski/Getty Images Sport/Getty Images)
Athena is pictured in various ways. Perhaps one of the most common portrayals is as a warrior grasping a spear and wearing what looks like a short tunic and a leather breastplate. An extra-large T-shirt with the sleeves removed and the neck enlarged with a pair of scissors can double as a tunic in a pinch. Add a golden belt or a cord around your waist and a leather vest that is pinned closed, and you have the clothing. All you need is a wreath of leaves, sandals and a tall walking stick, and you are Athena.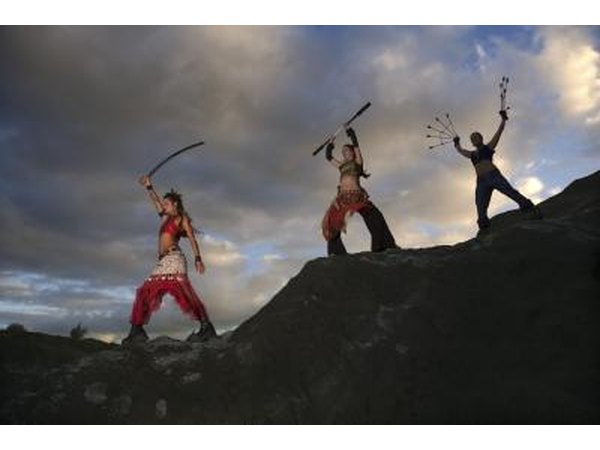 Thinkstock/Comstock/Getty Images
Aphrodite is perhaps one of the easiest to devise a costume for—as the goddess of beauty, you just have to look stunning. For her costume, a bedsheet will be perfect. Wind it around yourself several times, and then put the end of the sheet over your shoulder. Secure the sheet around your waist with a golden belt, place a wreath of leaves on your head and sandals on your feet, add luminous makeup, and you are Aphrodite.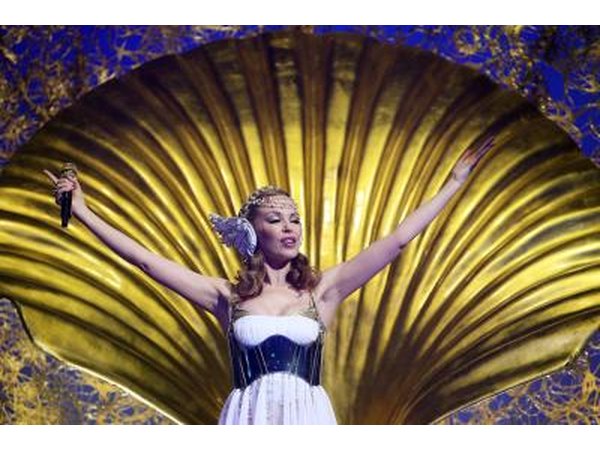 Mark Metcalfe/Getty Images Entertainment/Getty Images
Artemis is the goddess of the hunt. Because, like Athena, she is often pictured in a short tunic, you can use the same tunic-making technique as described earlier. You may notice that Artemis is often portrayed with one breast showing. If you like, you can wear a tight, white T-shirt under your tunic, then secure the tunic with a belt. Whether the belt is gold is up to you. Fashion a bow out of a fallen bough and some string. Add a wreath of leaves and sandals, and you are the goddess of the hunt.
Iris is perhaps one of the lesser-known goddesses, but she offers the possibility of the most fun. Because Iris is the goddess of the rainbow, you can incorporate color. A bedsheet will work well for this costume. Wrap it around you in the same manner as described for the Aphrodite costume. Thread lots of colored ribbons through your hair, then wind it into a chignon. You can even color streaks in your hair to match the colors of the rainbow, then style your hair in an intricate arrangement. Another way to incorporate color is to tie a colored sash or scarf around your waist instead of a plain cord.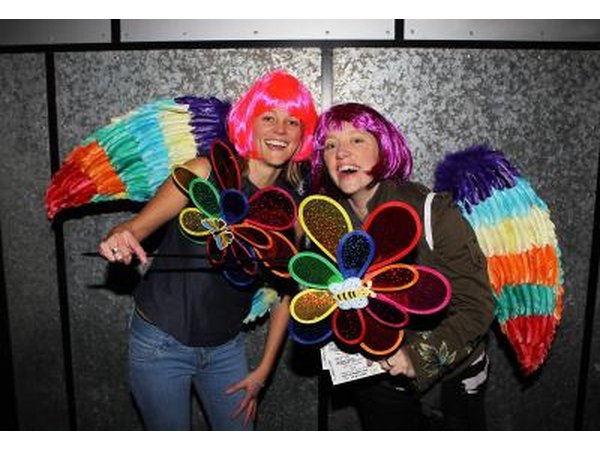 Mark Metcalfe/Getty Images Entertainment/Getty Images
Promoted By Zergnet