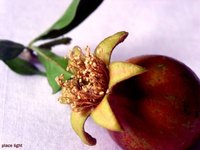 Following a low carbohydrate diet can feel like a real chore sometimes. Ideas run low, and the prospect of eating another piece of cheese and meat is just unpalatable. There is good news, however---the low carbohydrate diet offers amazing food options that can feel more like five-star dining than a diet.
Breakfast
Breakfast doesn't have to be plain or boring on a low-carbohydrate diet. Eggs, protein shakes and Atkins baking mix can all be used to make fabulous breakfast creations.
Some great breakfast menu items include: an omelet with asparagus and bacon, hot Fiber One cereal with whipping cream and strawberries, scrambled parmesan eggs or even a crustless Spinach quiche.
Breakfast should be the largest meal of the day, so don't be afraid to spend more carbohydrates on the breakfast meal.
A time-saving tip for the quiche is to prepare the quiche ahead of time and freeze it in individual portions, then simply reheat for breakfast.
Lunch
Many busy schedules don't permit for extravagant lunches, so people often throw things together that aren't really diet-friendly. Nevertheless, lunches don't have to be unhealthy to be easy to prepare. The best thing about these lunch ideas is that they are portable, so they can be made ahead of time.
Lunch menu ideas include: a ham and mozzarella cheese sandwich on pumpernickel bread, a spinach salad with goat cheese and pomegranate fruit with pomegranate dressing, a turkey and cheese low-carbohydrate wrap and a wedge lettuce salad with blue cheese dressing and fajita meat.
An easy way to add meat into the lunch menu is to purchase pre-cooked meat from the freezer section of the grocery store. Adding it to salads provides extra protein and still keeps the carbohydrate count low.
Dinner
Sitting down for dinner can be a real pleasure. Easy to cook meals are a great way to enjoy good food and stay committed to a low-carbohydrate diet. Menu options like sirloin steak with green beans and carrots, spaghetti squash with marinara and turkey meatballs, beef fajitas with onions and bell pepper, or blackened salmon with guacamole salad are all easy to create and a pleasure to eat.
Many foods can be prepared in advanced. Some crock-pot menu options include a rump roast with carrots, onions, bell peppers, tomatoes and celery, or barbecued chicken cooked in a homemade barbecue sauce.