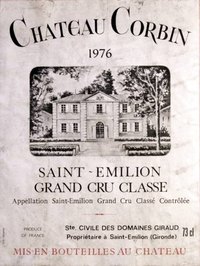 It can be confusing when trying to decide what information must go on your product labels. Mistakes can be costly, and consequences range from product recalls to lawsuits. Depending upon what type of product you make, there are specific rules you should follow when labeling your products.
Food Products
If you are trying to label food products, you will need to stick to strict FDA guidelines. All of this depends on the type of food you manufacture, where it is made, the ingredients it contains, and how it is packaged. Food containing common allergens such as eggs, milk and tree nuts should mention that these ingredients are in the food in a warning statement that is separate from the ingredients list.
Ingredients should be listed in order of greatest to least. Depending upon the type of food it is, you may need to include nutritional value information on the label. To find out the nutritional content of food products, most manufacturers send their products to a specialty lab for testing.
You will need to use certain sized fonts on your packaging--the specific size you need to use is determined by how large the food package is. No matter what the size of the food item, you should list the net weight of the product on the label.
Cosmetics and Body Products
Cosmetic and body products do not fall under FDA regulation. Some products, such as soap, do not even need a label, but most manufacturers of these types of products include a label to protect themselves legally. Listing ingredients on the label, in order from greatest to least, will allow consumers to determine if the product is safe for them to use. You do not need to list proprietary ingredients. For example, if you use a custom-blended fragrance oil, just list it as "fragrance" on the label, you don't have to divulge what elements make up the scent.
Also, listing directions for use is helpful to consumers and will ensure that they use the product properly. Examples of cosmetic and body products include perfumes, soap, shower gels, lotions, makeup, lip balm and all hair care products that do not claim to have medicinal properties or contain medicines. Sun screen that makes claims of blocking the sun's rays is not considered a cosmetic, but a health product.
Candles
Candles do not need to be labeled, but it is a good idea to protect your business. You should consider including a use guidelines label specific to the type of candle you are labeling, the net weight of the candle, what it is made out of (soy, beeswax, paraffin, etc), and how it is scented (artificial scent, natural fragrance, essential oil, etc).
Health Claims
Any product that makes health claims will fall under the FDA's rules and guidelines regarding not only labeling, but manufacturing and testing. Unless you have thoroughly tested your product and can prove health claims, you should avoid using them.
For example, if you manufacture trail mix, and you claim that your product will improve vision by 30 percent in two weeks, you're making a health claim. If you don't have proof of this claim, you will be fined, will have to stop selling the trail mix, revise your packaging, and put out a public statement about the false claim made. In all likelihood, you will have to give out refunds for any falsely-labeled trail mix that you sold.
This does not only apply to food. If you make soap or cosmetics and make claims such as your product being able cure a skin condition, it will be considered a health product, and you will then have to follow FDA guidelines.