Keeping your blood sugar within the goal range means planning your meals appropriately and following a nutritious plan such as the Dietary Approaches to Stop Hypertension, or DASH, diet. You have a number of tools at your disposal to make sure you control your blood sugar while getting the right amount of nutrients, such as the plate method and the exchange list. Work with your health care provider to determine the right meal plan and exercise program to meet your glucose goals.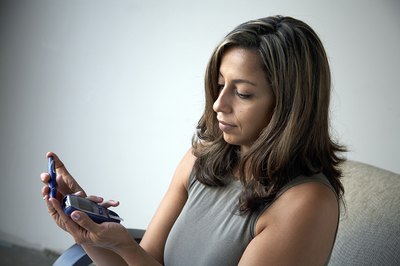 Follow DASH Eating Plan
Originally developed to lower blood pressure, the DASH diet improves blood sugar control and reduces body weight and bad cholesterol in people with Type 2 diabetes, according to a study published in the September 2010 issue of the journal Diabetes Care.
Following the Plan: On the DASH diet, you plan the bulk of your meals around fruits, vegetables, whole grains, beans, poultry, fish, seeds, nuts and vegetable oils. This makes the plan low in fat and rich in fiber and other crucial nutrients. You're urged to keep your sodium intake to no more than 1,500 milligrams per day and cut back on sugar and saturated fat. Ask your dietitian to help you get started on the DASH plan.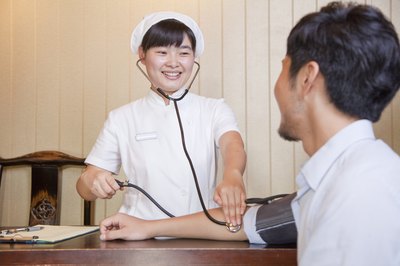 Use the Plate Method
The plate method is a simple tool to help you follow a diabetes meal plan. It is designed so that you get the right amounts of each food group and keep your glucose levels within your goal range. To use this method, divide your plate down the middle so that you have two halves, then divide one half in half again for a total of three sections. Load the largest section up with nonstarchy vegetables like leafy greens or mushrooms, fill one of the quarter sections with grains and starchy foods like bread, rice or pasta and then put protein in the other quarter section.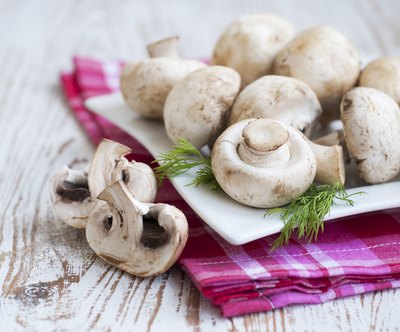 Incorporate the Exchange List
The exchange list system groups foods together that have a similar amount of macronutrients, which allows you to exchange choices in each group. The three main groups are carbohydrate, protein and fat. To give you an idea, each item on the starch list contains 15 grams of carbs, 3 grams of protein and 80 calories,and choices include 1/2 cup serving of potato, corn, beans, lentils and bran cereal. You have some flexibility in choosing foods and planning your meals because you can easily exchange foods on the list.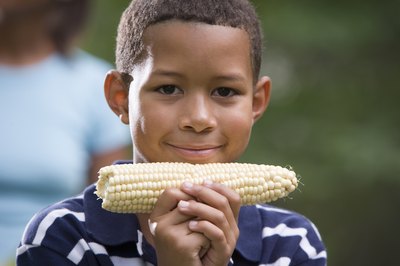 Sample Menu Using 1,200-Calorie Exchange Plan
A sample 1,200-calorie plan allows a total five starch exchanges, five meat exchanges, two fruit exchanges, three nonstarchy veggie exchanges and four fat exchanges.
Breakfast: A sample breakfast on this type of plan is 1/2 cup of bran cereal with 8 ounces of skin milk and 1/2 cup of fresh fruit, which is one starch exchange, one milk exchange and one fruit exchange.
Lunch: A typical lunch is a grilled chicken sandwich made with 2 ounces of sliced skinless grilled chicken breast, two slices of whole-wheat bread, 1 tablespoon of low-fat mayo and 1 cup of raw leafy greens. This equals two meat, two starch, one fat and one nonstarchy vegetable exchange.
Dinner: A sample dinner is 2/3 cup of brown rice, 3 ounces of salmon and 1 cup of asparagus, which totals two starch, three meat and one nonstarchy veggie exchange.
Sample Snack: An appropriate snack on this plan is 3/4 cup of plain yogurt and 1/2 cup of fruit, which equals one milk and one fruit exchange.