There's no one in the world like your little girl, so it's no surprise that you'd want to make her a birthday cake that's just as special as she is. Lots of other little girls have princess, clown, and fairy cakes, and they're nice, but they're not your little girl. Take a moment to consider some unusual girl's birthday cake ideas.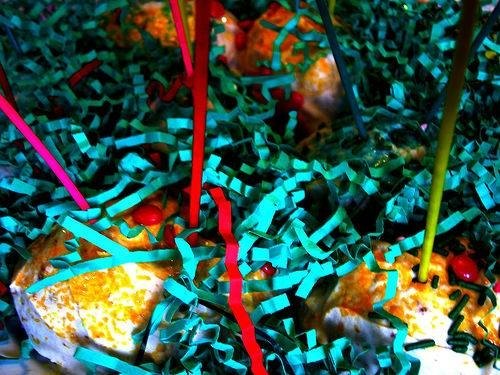 Does your little girl love catching butterflies? It's worth noting that many beautiful flowers that you may currently have growing in your garden are edible. While sugar flowers are nice, why not take advantage of the bounty of nature? From there, you can mold your little girl's favorite butterflies out of fondant or marzipan, paint with decorating dust, and stick them in amongst the flowers. Cover a cake with a simple chocolate ganache before decorating for instant and stress-free "dirt."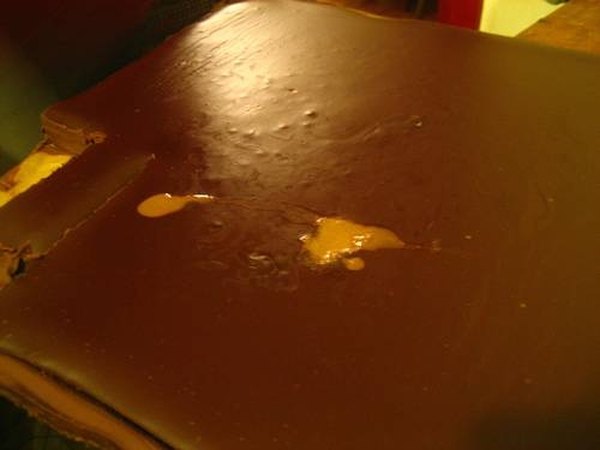 Is your little girl a budding researcher? For every question you answer, does it seem like there are at least two more that come up? You can easily dress up some rectangular layer cakes with fondant to look like a stack of books on your little girl's favorite subject(s).
If computer research is her thing, some deft carving of a rectangular cake can yield a closed laptop computer when covered with colored fondant. A licorice whip and a carved cupcake covered in more fondant make a nice mouse.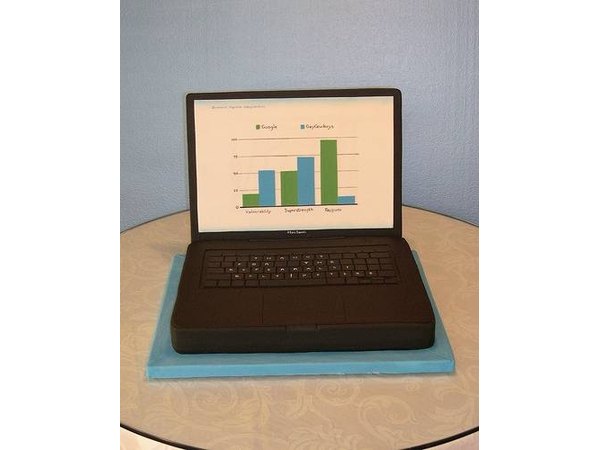 If your little girl comes home after school and immediately starts running chemistry experiments in the basement, why not recreate her lab in cake? Molding and painting fondant or marzipan will work for most types of equipment. You can create table legs by wrapping toothpicks in aluminum foil and placing a flat piece of painted, hardened fondant or marzipan across the top to finish the table.
For a simpler option, bake a rectangular cake and then carve it into the shape of a beaker. Cover with fondant you've already dyed and decorate accordingly.
You could also create a closed centrifuge machine out of cake without too much trouble. Simply bake a few square cakes and layer to create the basic shape. Cover with fondant and use a photo to decorate accordingly.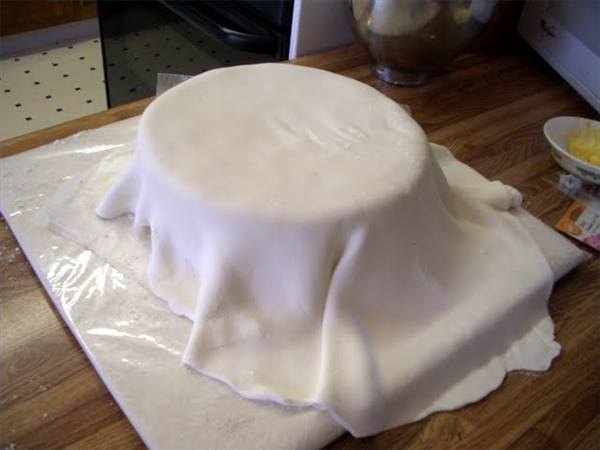 If your little girl is the next Jane Goodall, a jungle cake might be in order. Bake a rectangular cake and cover it with dark green fondant. Dye additional fondant before molding her favorite animals. Next, paint them with decorating dust mixed with water or vodka. (Don't worry; the vodka will evaporate almost immediately after you paint with it.) Jungle greenery can be created using some of the edible flowers discussed above, as well as artificial foliage from your local craft store. If you're feeling particularly ambitious, you can try your hand at designing sugar leaves and plants to decorate your cake.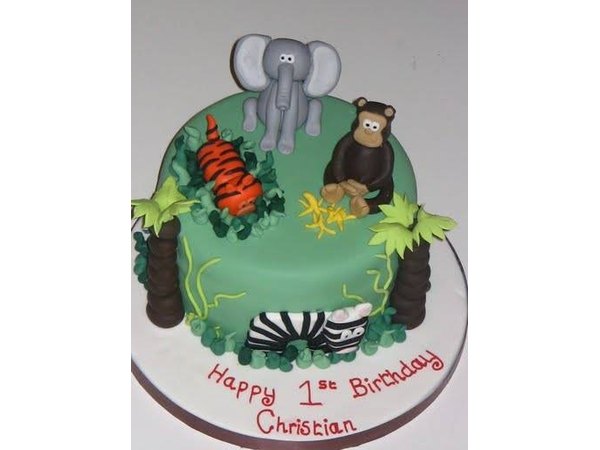 Promoted By Zergnet