The breast is made up almost entirely of fatty tissue. There are no muscles, so no direct exercise will produce larger breasts. Most women will lose breast mass when they begin a regular exercise program, and in fact some will lose significant mass. This does not mean, however, that exercise does not benefit the breasts.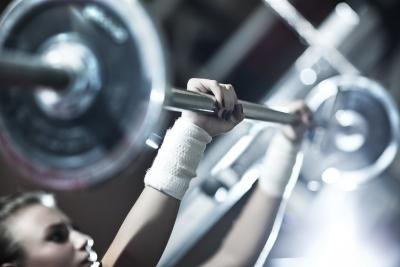 (Stas Perov/iStock/Getty Images)
A good exercise routine will result in more muscle, which will burn more calories and result in weight loss. This is good, even though some of the weight will be from your breasts. While your breasts might be diminished by as much as a full cup size, the toning and firming of your chest muscles can result in your breasts appearing larger and more perky. A good exercise program will result in the need for a smaller bra, improve your health and make your breasts appear larger.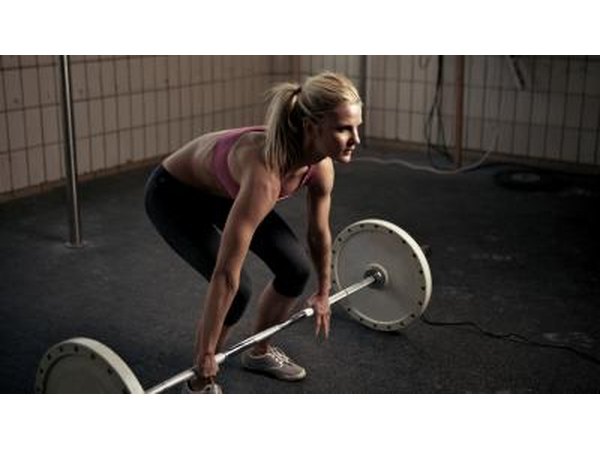 Jacob Ammentorp Lund/iStock/Getty Images
The chest muscles are a large and varied muscle group. For best results, concentrate on push-ups, bench presses and flies. You do not need a gym membership. Some small handheld weight, or even wrist weights, are good for the beginner. You can use any solid bench to perform the presses and bench flies.
To properly perform a fly, hold the weights at your side and raise your arms as if trying to fly--but very slowly. Hold your arms at shoulder height for a count of three, then slowly lower them back to the starting position. Perform three sets of each exercise, with a minimum of five to 10 reps per set. Take a brief rest between sets, then push on.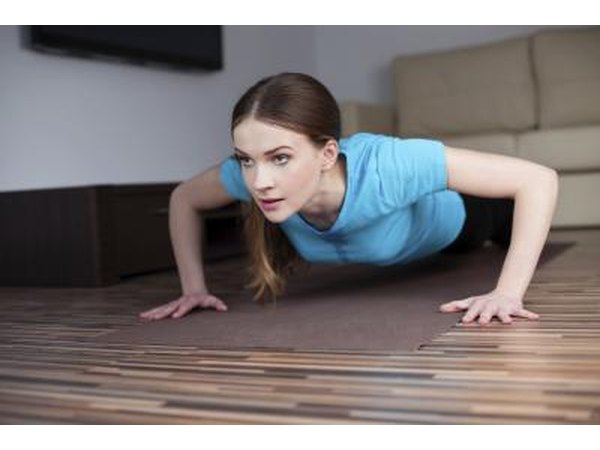 Bartłomiej Szewczyk/iStock/Getty Images
There are several yoga stances that are used for breast enhancement. Wall-ups and pec presses are also good for working the chest area. Wall-ups are simply push-ups done against a wall, but they will work a different set of muscles than standard push-ups. To perform a pec press, lie on your back and extend your arms outward. Slowly raise them until they are straight above your chest. Slowly lower then back to the floor, then repeat.
If you have access to a pool, swimming is an excellent exercises to work your chest area. You will also get a good cardiovascular workout.
The most important thing is to stay with your program. You can vary the exercises to keep your workout fresh, but set a time and place to work out and do it. The results will come.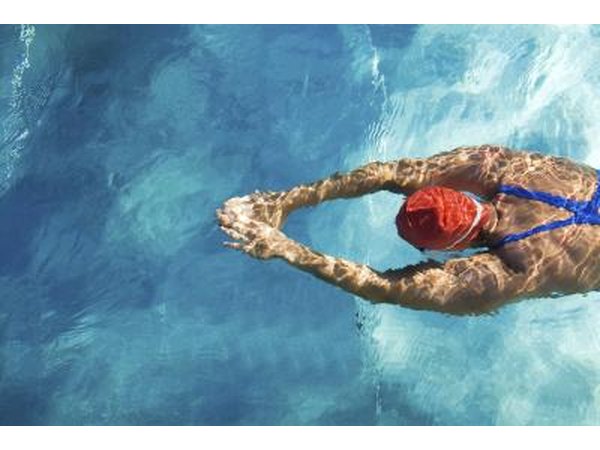 Thomas Lammeyer/iStock/Getty Images
Promoted By Zergnet