When sinuses become inflamed either by a cold or flu or from an allergen, they can become infected. Some symptoms include congestion, swollen face and a dry cough. Sinus infections can last weeks to months if left untreated. Fortunately, there are three types of medications typically prescribed for sinus infections, according to the National Institute of Allergy and Infectious Diseases, and they each play a key role in treating and curing a sinus infection.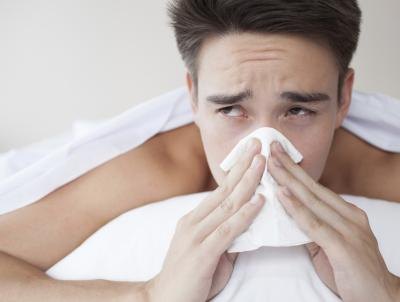 Pain Relievers
When sinuses become inflamed due to infection, there is a considerable amount of pain involved, depending on the severity of the condition. This can manifest through headaches, painful or tender face and sore throat.
The pain reliever medications used to treat a sinus infection are available over-the-counter, according to FamilyDoctor.org. Recommended medications for relieving sinus infection pain are acetaminophen (Tylenol) or ibuprofen (Advil and Motrin). Both of these are low-cost, whether purchased brand-name or generic, and have proved very effective in treating pain due to sinus infection.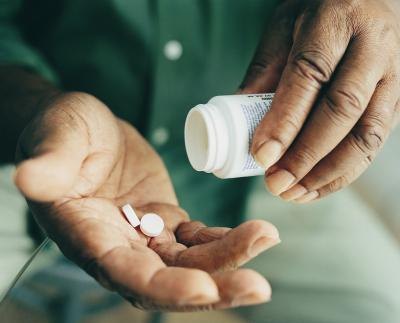 Decongestants
Pressure and congestion (buildup of mucus) can cause discomfort during a sinus infection and can prolong an infection since mucus remains trapped in the sinuses. A decongestant will allow the passage of mucus through the sinuses, usually by causing the blood vessels in nasal/sinus tissues to contract, reducing swelling and increasing mucus drainage.
Many decongestants are available over the-\ counter in brand-name or generic forms, such as phenylephrine (Sudafed PE) and pseudoephedrine (Sudafed). Both of these are available without a prescription, although obtaining the pseudoephedrine formulation usually requires speaking with a pharmacist, since it is stored behind the counter.
Nasal spray medications such as oxymetazoline (Afrin) are available to treat congestion at most pharmacies. Although sprays like this are effective in relieving congestion and pressure from a sinus infection, the NIAID recommends using them only for a few days, since prolonged use may lead to more congestion, in addition to increased swelling of the nasal passages.
Some sinus decongestant medications are only available with a prescription. These are generally corticosteroid sprays such as fluticasone (Flonase), which act in the same way as decongestants, providing fast relief from pressure and congestion. Your doctor will decide if this type of medication is appropriate.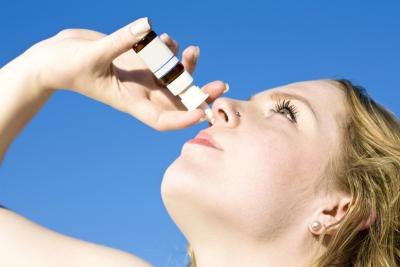 Antibiotics
While the other two medications provide relief from the symptoms of sinus infections, in many cases, the infection itself may continue. Antibiotics are prescribed as an adjunct to over-the-counter pain relievers and decongestants to help the body fight off the infection.
Usually prescribed orally and for periods of five days to two weeks, antibiotics enter the bloodstream and attack the infected sites. It may take a week or two to feel better when using antibiotics, although often after as little as two or three days, one can notice a reduction in symptoms due to reduced inflammation.
Common antibiotics prescribed for sinus infections are doxycycline (Vibramycin), amoxcixillin (Augmentin) and azithromycin (Zithromax). These medications should be taken exactly as prescribed, with food and plenty of water, since they may upset your stomach initially. Once you start to feel better, continue to take as directed until they are gone, because the infection may return even after a period of relief.
Although antibiotics have been overused in the past, in the case of a sinus infection, they are a front-line medication, since the condition seldom goes away on its own due to the cramped, infection-prone geography of the sinuses.