Kids love parties, and at Christmas time they can quickly ingest a substantial amount of unhealthy food if healthy options aren't readily available. However, in order to get them to eat those healthy options, they must be appealing to a child's eye. These ideas will help you create healthy snacks for kids' Christmas parties that kids will definitely want to eat.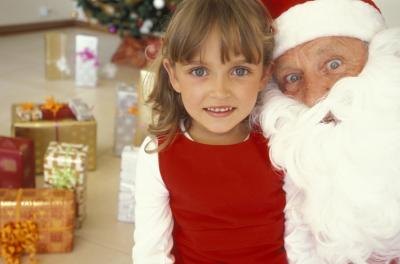 (Pixland/Pixland/Getty Images)
Create a vegetable "tree" by arranging broccoli florets in the shape of a Christmas tree design. Use toothpicks to insert pieces of broccoli onto a Styrofoam cone. Tuck in small grape tomatoes as Christmas balls and strips of red peppers as strings of garland. Cut white or yellow cheese in fun animal shapes. Yellow peppers may be cut in the shape of stars to further enhance the tree trimmings. Serve the "tree" alongside a bowl of low-fat ranch dressing for dipping. Kids will love "undecorating" the tree and eating both the "branches" and the "decorations."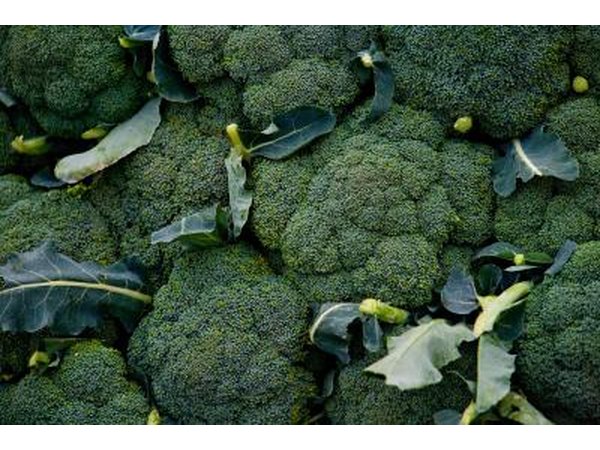 Jupiterimages/Photos.com/Getty Images
This is a healthy snack that can be a party activity as well. Spread low fat cream cheese on round whole grain crackers and give three to each guest. Provide the following for kids to use to decorate their snowman: raisins, pieces of shredded carrots and slices of green olives stuffed with pimentos. The result will be fun, tasty and healthy as well.
Jupiterimages/Photos.com/Getty Images
Buy stocking-shaped plastic goody bags at a craft store or party supply store. Make the following trail mix treat that allows a bit of chocolate candy but is overall very healthy. Add the following ingredients to a large mixing bowl: Unbuttered popcorn, raisins and other assorted dried fruits, yogurt drops, almonds and a few red and green M&Ms. (Be sure none of the children has a nut allergy. Otherwise simply leave out the almonds.) Toss the ingredients together and fill the Christmas "stockings." This makes a fun treat to eat while watching a Christmas movie or musical presentation.
Ablestock.com/AbleStock.com/Getty Images
Promoted By Zergnet