Weight gain in children is not a new thing, although the percentage of overweight children is climbing. A couple of generations ago, people blamed the television for the lack of activity leading to weight gain. Remember the term couch potatoes and how easily 10 pounds seemed to magically appear? Today, another device encourages a sedentary lifestyle, the computer. Too often, children substitute computer games for physical play. This, combined with a fast-food diet high in fats and carbohydrates, leads to overweight children. And once overweight, that "extra 10 pounds" can remain an issue for life.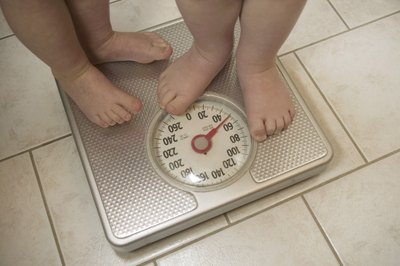 Exercise
These days, children are not as physically active as they should be. And while a few computer-based games require some physical exertion, they do not substitute for the real thing. Children need to go outside and play or else what starts off as poor body tone quickly turns into a few extra pounds. For a child, the playground is his gym. It provides the necessary running, climbing, and jumping a growing body requires to develop strong bones and muscles. Encourage your child to go bicycle riding, rollerblading, rope jumping, or walking. Encourage sports, dance, or martial arts. Find some regular activities your child can do to burn calories, build muscle, and lose that extra 10 pounds. And stick with the exercise regimen, even when the weight loss seems to slow down. Losing the last couple of pounds can be the hardest as the body nears its optimum weight. Keep in mind there are other benefits to play and exercise. These activities also help your child develop coordination and discipline.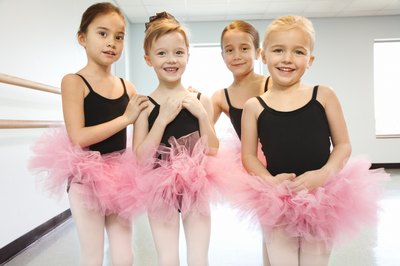 Diet
Children are still growing, an obvious fact that can seemingly be forgotten when dealing with an overweight child. Adult-based diets may not be appropriate for a child. Adult-based diets often severely limit the intake of fats and/or carbohydrates, things a growing child's body uses to build more bone and muscle. This is especially true for a child who is only 10 pounds overweight. For a child, the key to "dieting" is eating healthy, normal-sized portions. What your child does not need is food high in greasy fats, such as fried and fast food. So while a dieting adult may cut out all potatoes, a child with a slight to moderate weight problem can still have baked potatoes, boiled potatoes, and even scalloped potatoes--but he does not need french fries or potato chips. Children need some fat, but not when it comes breaded and fried. So offer baked chicken over fried chicken and homemade fire-grilled hamburgers instead of fast-food burgers. Make sure your child eats his vegetables, too, as they will help fill him up while providing essential vitamins and minerals.
Body Image
Ten pounds can be a lot on a child, depending on his age and body frame. Or 10 pounds can be a little. It is important to assess these 10 pounds realistically. While encouraging weight loss in a child, make sure he understands the excess weight is unhealthy--not that it is unattractive. Do not instill a negative body image that could lead to obsessing about weight loss. Focus instead on what a healthy (not skinny) body should look like. Skinny has its own health issues and can be just as dangerous. So make sure those 10 pounds really do not belong on your child's body before enforcing a strict diet and exercise regimen. Your doctor is the best person to objectively evaluate your child's weight. And if you really want to instill a healthy lifestyle in your child, then you must live the lifestyle yourself and provide a good example.