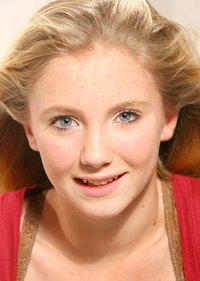 DMAE, also known as dimethylaminoethanol, is a substance that occurs in nature, in foods such as sardines and anchovies. Ingesting DMAE is beneficial for those with attention deficit disorder. Using DMAE topically on the skin also has anti-aging benefits such as tightening sagging skin and folds. Thus, if you are noticing signs of aging skin, consider using products that contain DMAE.
Rejuvenex
Rejuvenex, an anti-aging skin product, contains DMAE. You wear this skin cream during the evening while you sleep for maximum anti-aging benefits. In addition to DMAE, it contains ingredients such as glycolic acid, aloe vera and ginseng extract. It contains 25 of the most potent restorative skin agents on the market today. As of 2010, the standard price for Rejuvenex is $38.95 for approximately 2 oz.
Neuropeptide Facial Conformer
Neuropeptide Facial Conformer by Dr. Perricone also contains DMAE. It's touted as a revolutionary anti-aging product that will dramatically change the look of the skin. The DMAE in this product helps to improve the elasticity in your skin. The Neuropeptide Facial Conformer also contains phospholipids that repair the skin. It's available in a 2 oz. size, and as of 2010, retails for $495.
Citrus Face Wash
Dr. Perricone's Citrus Facial Wash also contains DMAE. While face wash is not on your skin as long as skin cream, anti-aging ingredients can still provide benefits. The Citrus Facial Wash removes makeup and improves skin tone at the same time. Along with DMAE, it contains vitamin C, which improves clarity. As of 2010, 6 oz. costs $35.