Friday night should be a celebration of the impending weekend. After a long week of work and school, no one wants to spend hours in the kitchen. If ingredients are bought and prepared in advance, these dinners can come together in less than hour. All of the meals are kid friendly and lend themselves to personalization, making them great for casual dinner parties or family gatherings. These quick, fun dinners are also perfect for just for one or two.
(Jupiterimages/liquidlibrary/Getty Images)
Tacos are a great meal for groups because they can be customized to please everyone. Create an assembly line of basic trimmings like tortillas, salsa, sour cream and cheese along with fresh vegetables like lettuce and bell peppers. Mexican rice and re-fried beans also make great additions to tacos and provide vegetarians with a meat alternative. Seasoned ground beef and turkey, grilled shrimp and fish make great taco fillings for meat eaters. When serving shrimp or fish tacos, be sure to include cilantro and fresh lime juice to enhance their fresh flavor. Tilapia, tuna and sea bass make delicious fish tacos.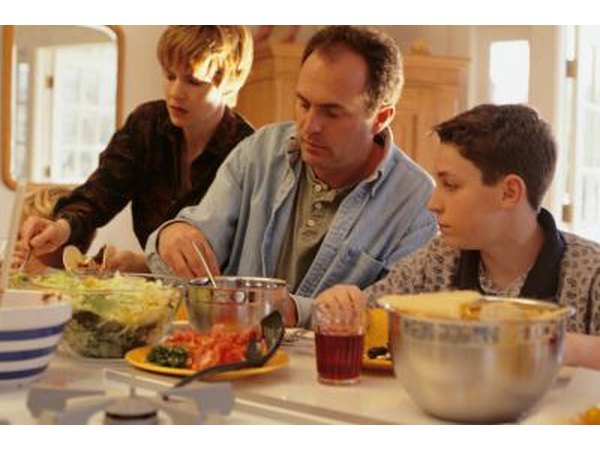 Buccina Studios/Photodisc/Getty Images
Most chili recipes seem lengthy, but the preparation is actually quite easy. If you have a slow cooker, simply add the ingredients—usually a variety of beans, chopped vegetables, jalapenos, tomatoes, spices and meat—in the morning and leave on a low heat setting. Later that night you'll have a pot full of chili ready to serve. If you don't have a slow cooker, assemble your ingredients and chop your vegetables beforehand. Later, when you're ready to make dinner, add everything to a large pot, bring to a boil and then let simmer for 45 minutes. Cornbread, tortilla chips, grated cheese, sour cream and avocados are great additions to a chili dinner.
ITStock Free/Polka Dot/Getty Images
These kid-friendly sandwiches are a great way to get kids cooking. You can use a canned sloppy joe mix like Manwich or make your own using ketchup, onion, green pepper and brown sugar. Brown a pound of ground beef or turkey in a large sautee pan, draining the fat after the meat has finished cooking. Add the sloppy joe mix and simmer for about five minutes. Toast your favorite bun, spoon some sloppy joe on top and be sure to use a napkin!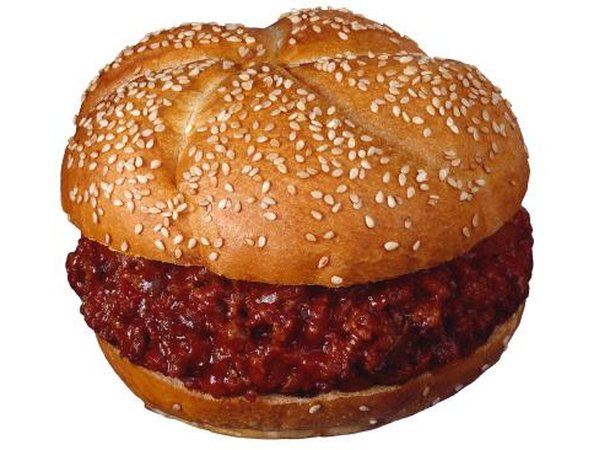 Brand X Pictures/Brand X Pictures/Getty Images
Pizza is one of the easiest meals to make, but also the most fun. You can either buy pre-made pizza dough or crusts (Boboli makes great individual pizza crusts), or make your own using flour, salt, yeast and water. You can use marinara sauce, mozzarella and virtually any toppings to personalize your pie. Traditional favorites include pepperoni, sausage, ham, mushrooms, peppers and onions. You can also try your hand at a white pizza: just top your crust with olive oil, basil, oregano, garlic and your choice of cheese. Bake pre-made crusts at 350 degrees and dough at 500 degrees for about fifteen minutes and enjoy.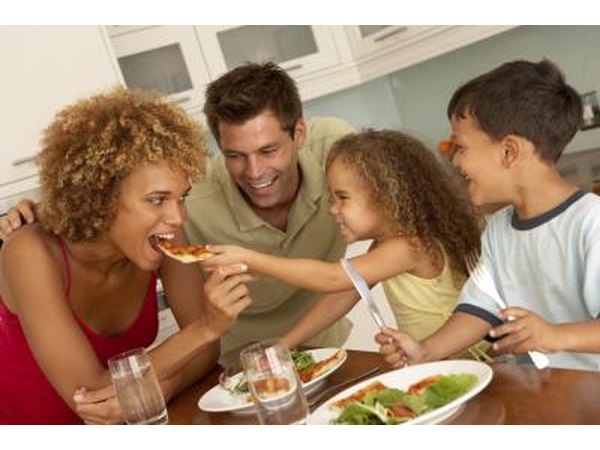 BananaStock/BananaStock/Getty Images
Promoted By Zergnet