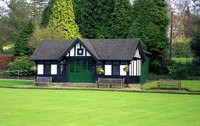 CHMC is a government agency that provides insurance protection for banks and credit unions in Canada. If the borrower has less than 20 percent equity, the bank might require him to obtain insurance from CHMC to ensure that, in the event that the mortgage cannot be paid, the bank will still profit from the mortgage. If the borrower files for bankruptcy, however, there are a number of requirements he must fulfill in order to be accepted for a mortgage.
Re-establish Credit
To re-establish credit, the borrower must show that he can pay back loans, save money, and can feasibly pay a mortgage. The loans paid by the borrower should be new loans, not old ones, such as a car payment prior to filing for bankruptcy. It takes about 12 months and a $1,000 credit line after your discharge date to re-establish a newly reporting credit line.
Credit Line
To build up a credit score, the borrower needs to apply for secured credit and ensure that the credit balances are paid on time. In addition, it is recommended that the card balance should not exceed 50 percent of the credit limit. Repeatedly maxing out a credit card, even if it is repaid, could affect the credit score.
Obtain Advice
CMHC will generally provide mortgage insurance for a borrower who has been discharged for at least two years and have re-established credit. However, banks may have different requirements for borrowers. A mortgage broker should be able to provide insight and advice on the banks' requirements.