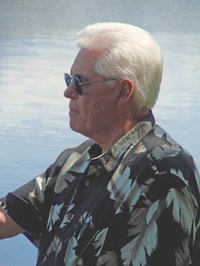 As you grow older savings can dwindle, and money becomes tighter once you stop earning a regular wage. However, there is no need to live in poverty on the breadline. There are many ways to live a frugal lifestyle, making your dollars go further. You can also earn extra income and only use your savings when you need them most.
Grow Your Own Food
Growing your own fruit and vegetables is both frugal and healthy. Produce such as carrots, potatoes and tomatoes are particularly easy to grow by yourself. This can save you money by avoiding store mark up, packaging and import costs. It also means that your fruit and vegetables will not have any harmful pesticides on them, making for a healthier lifestyle.
Shop Around for Utilities
As you get older your body often feels the cold more. This can lead to an increase in your utilities bills as you use more heating to counteract the cold. To reduce costs, you can use price comparison sites which find the best deals for gas, electricity and water across a range of providers. Many will offer you special deals to switch companies as well, saving you even more money. You can also set timers on your heating unit to make sure it is only used when you need it most. Alternatively, invest in some thick sweaters and slippers and keep the heat at a lower temperature.
Earn Extra Income
Earning extra income can keep you from spending your savings. House or dog sitting are two low pressure ways of earning some extra cash. You can look after your friends' and family's houses or pets for a small fee while they are away on vacation, or sign up with a house sitting agency, who often pay for your food and travel costs. If you have a spare room, another way of earning extra income is to invite a lodger to stay in your house. A lodger not only helps pay a portion of the rent or mortgage, but can also help pay utility bills.