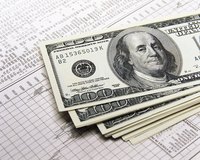 The investment clubs in and around Cleveland, Ohio, serve a number of purposes. As social and professional networks, the clubs provide opportunities for area investors to make trade contacts, exchange advice with fellow professionals, and meet potential business partners. Two clubs in the Cleveland area even are geared toward younger investors. .
Future Investors Club of America
Future Investors Club of America is a national organization with a chapter in Cleveland. The club's founding principle is that future investors are like athletes, requiring rigorous training in financial and investment matters. FICA Cleveland runs a three-level educational program for children between 8 and 19 years of age. The program teaches financial intelligence, advanced financial intelligence, and executive-level financial intelligence. The membership fee is $59.95 monthly or $599.95 annually. Branch contact information is unavailable for the general public. The organization's address is:
Future Investor Clubs of America Inc. 11310 S. Orange Blossom Trail Orlando, Florida 32837 407-968-4108 futureinvestorsclub.com
REIA Cleveland
REIA Cleveland, also known as the Cleveland Strategic Investors Group, is a real estate investors club. The club has meetings each month to provide education, support, and networking for its members. Meetings take place at a public library in Parma, Ohio, about nine miles from downtown Cleveland. Members of the Real Estate Investors Association of Cleveland collect information on potential investment opportunities in the area and present them to fellow members at these meetings. The club has no physical address, but information is available by telephone or online.
REIA Cleveland edward@reiacleveland.com 216-472-3414 reiacleveland.com
Baldwin Wallace College Investment Club
Baldwin Wallace College provides an investment club for students. The school in Berea, Ohio, about 14 miles from downtown Cleveland, sponsors events and guest lectures with members of Cleveland's investment community. Students in the program are given an opportunity to "role play" as investment managers, stock analysts and portfolio analysts, handling real portfolios of stocks, bonds, mutual funds and cash. Club advisor Dr. Kevin Jacques is a former economist at the United States Department of the Treasury .
Investment Club Baldwin Wallace College 275 Eastland RD Berea, Ohio 44017 440-826-2900 bw.edu
Real Estate Investors Association of Northern Ohio Plus
The Real Estate Investors Association of Northern Ohio Plus has regular dinner meetings at various locations throughout northern Ohio, including Cleveland and nearby cities and towns. Meetings focus on networking, a business dinner, and an agenda organized around particular topics. The cost to attend is $20. REIANO has no physical address, but can be contacted online or by telephone.
REIANO Mary Lou Best mlbest@tpmohio.com 216-651-6655 eiano.com