Help your favorite bride-to-be set sail on the journey of marriage with a nautical-themed bridal shower. This theme offers plenty of opportunities for personalized details and a fun, festive color palette. Evoke the nautical feeling with themed invitations, decor, food and a few favors.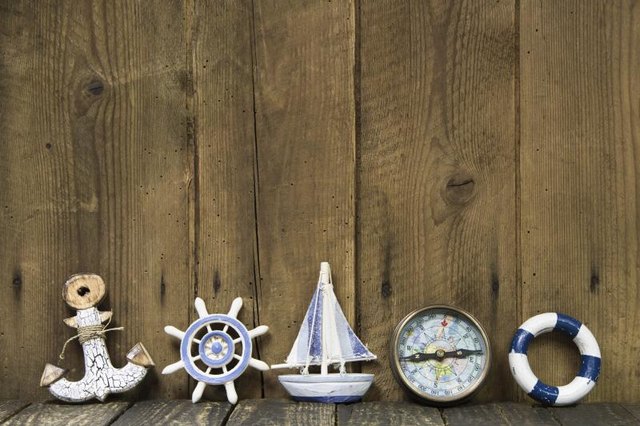 (Frizzantine/iStock/Getty Images)
Before you choose or design the invitations, determine your nautical shower's color palette. Navy blue, cherry red and bright white are a traditional color combo, but you can substitute the bride's favorite color for the red to create a navy blue and pink, navy blue and yellow, or navy blue and purple color scheme. You might also select a pattern to use, such as chevron or stripes -- both classic nautical looks. Choose an emblem, such as an anchor, ship's wheel or a crab, as a motif for the event; use it on the invitations, napkins and cake. When creating the invitation, use nautical-themed phrases such as, "We've anchored a date to celebrate the bride-to-be," or "Anchors Aweigh! A wedding is on the way!"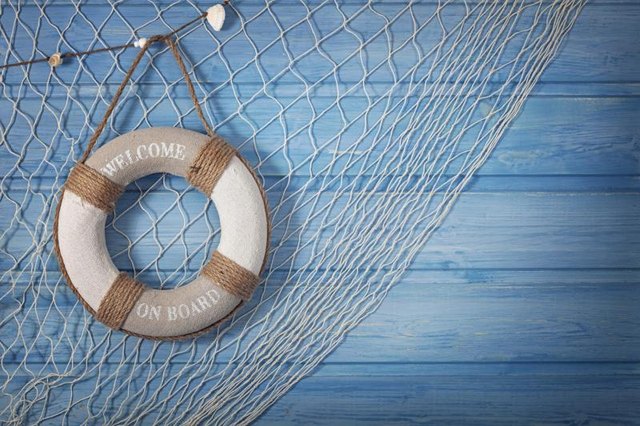 egal/iStock/Getty Images
Use your chosen color palette and motif as the basis for the decor. For example, if you chose navy blue and purple, use tablecloths and napkins in those colors. For a centerpiece, purchase cylindrical vases and wrap them in rope, and then fill them with flowers or a flickering candle. Set napkins at each place setting and wrap each of them with rope tied in a sailor's knot. Purchase or create a banner made of maritime code flags and hang it over the gift or food table to add a little flair to another part of the room.
Kristen Johansen/iStock/Getty Images
Naturally, a nautical-themed bridal shower should feature plenty of seafood, but before you plan the menu, check for allergies and preferences, particularly with the bride. Food options include miniature crabcakes, lobster dip, salmon crostinis and scallop flatbreads. For non-seafood fare, think about what you would enjoy eating during the summer months near the water. Ideas include corn on the cob -- but cut it in small pieces and have toothpicks handy -- grilled chicken and potato chips or pretzels dusted with seafood seasoning. Don't forget the sweet treats! Set out platters of cookies in nautical shapes, such as sailboats, lobsters and crabs, as well as a traditional cake decorated with your motif image.
Chris Bence/iStock/Getty Images
If you have a small group or an extensive budget, you can really go the distance for your nautical bridal shower. Say "thank you" to guests by giving each of them a lightweight tote bag screen-printed with the motif image, and fill it with sea-salt potato chips and a themed cookie. If you're on a smaller budget, wrap thin rope around the stem of a wine glass and tie it off with a seashell for a party favor.
hxdbzxy/iStock/Getty Images
Promoted By Zergnet