House inspections are performed when a house is being sold and the prospective buyers want to check to see if the house has any flaws including problems with mold, plumbing, ventilation or the foundation. An inspector has a checklist that he goes through on each house he visits. This checklist covers the vital statistics of the house, while ignoring cosmetic aspects such as small appliances, carpets or decorations.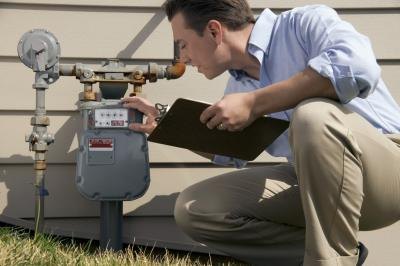 (Jupiterimages/liquidlibrary/Getty Images)
The exterior part of the inspection includes a check of the driveway and the sidewalks to see if they have cracks, the topography, exterior drains and landscaping. An inspector will also determine if the drains and gutters are well constructed. She will ensure that fences and any other outdoor features, such as a detached garage or swimming pool, are sound. An inspection of the roof to see if it is leaking is also on the list.
Jupiterimages/Creatas/Getty Images
Basement inspections are critical. The inspector needs to verify that the home is properly ventilated and that it is free from excess moisture and mold. Mold can be a serious problem, as it can cause health issues for all occupants, particularly susceptible individuals. Inspectors also check for cracks in the foundation and walls.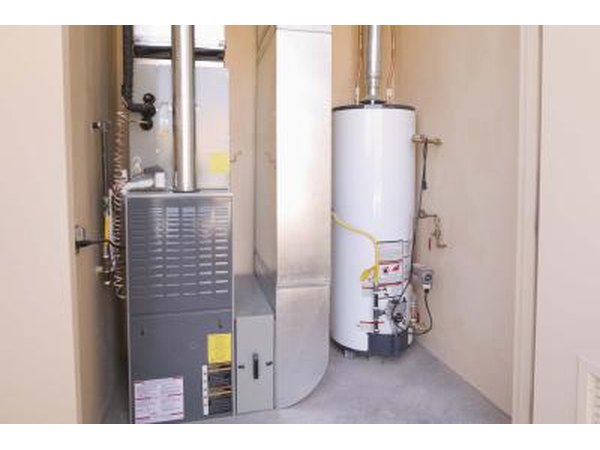 Jupiterimages/Comstock/Getty Images
A home inspector checks the air system in the home to see if ventilation systems are working, if air ducts are intact and unblocked and if heating and air conditioning work. He will check to see if the furnace is in working condition and if it has been kept clean.
Jupiterimages/Photos.com/Getty Images
A house inspector inspects the house's plumbing to see if it is working properly, or if any of the pipes need to be repaired. She checks for cracked, dripping or condensing pipes, and if the pipes are well insulated. She will run all of the faucets in the home to see if the water is running and draining properly.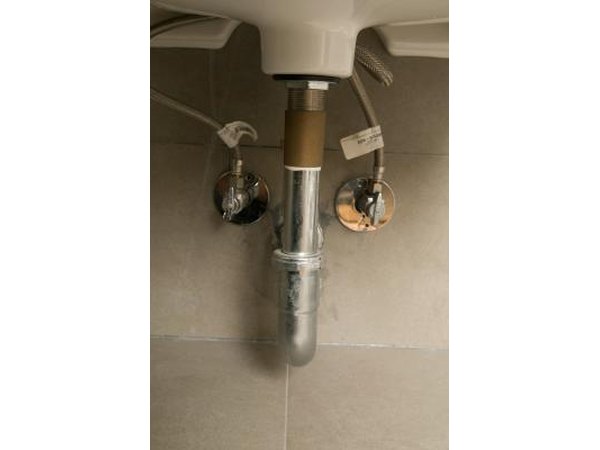 Jupiterimages/Photos.com/Getty Images
The inspector checks to ensure that the electrical system in the home is working. He inspects all outlets to see if they function properly. He also checks to ensure that the breakers are the right size for the wire and that they do not have any corrosion. He also checks the main electrical cables to ensure that they are clean and in good condition.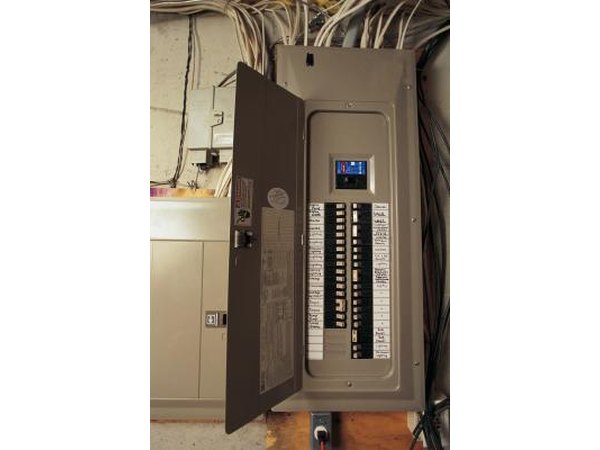 Comstock/Comstock/Getty Images
The home inspector checks each room in the home to see if there are any cracks in the walls or floors. She checks the closets and appliances for any damage. She inspects the windows in the house to see if they are properly insulated and if they open and close.
Jupiterimages/Brand X Pictures/Getty Images
Promoted By Zergnet