It's OK to eat fat, as long it's from healthy sources like polyunsaturated fats. When eaten in moderation and in place of unhealthy saturated and trans fats, polyunsaturated fats may improve heart health, says the American Heart Association. You can find these healthy fats in a variety of foods, including fatty fish, soy and sunflower oil, walnuts and flaxseeds.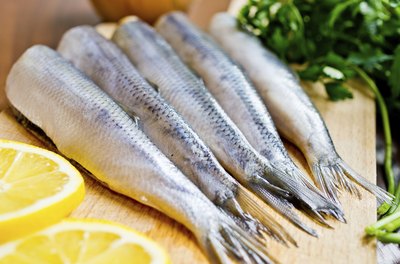 About Polyunsaturated Fats
Not only do polyunsaturated fats promote heart health, but they also contain the essential omega-3 and omega-6 fatty acids. As essential fats, your body cannot make them and must get them from the food you eat.
Omega-3 fats are necessary for building brain cell membranes, play a role in blood clotting and are the essential fats that promote heart health. Omega-6 fats support brain function and a healthy metabolism, are necessary for bone and reproductive health and promote hair and skin growth.
The American diet contains a higher ratio of omega-6 fats to omega-3 fats -- 15-to-1 -- which may increase risk of heart disease, cancer and autoimmune disease, according to a 2002 article published in Biomedicine and Pharmacotherapy. For better health. the ratio should range from 2-to-1 to 5-to-1 of omega-6 fats to omega-3 fats.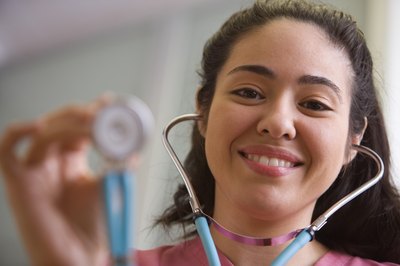 Fatty Fish
Fatty fish, such as salmon, mackerel, trout and herring, are good sources of polyunsaturated fats, specifically omega-3 fatty acids. For heart health, the AHA says you should eat two servings of fish, preferably fatty fish, a week.
The omega-3s in fatty fish are eicosapentaenoic acid, or EPA, and docosahexaenoic acid, or DHA, the forms used by your body.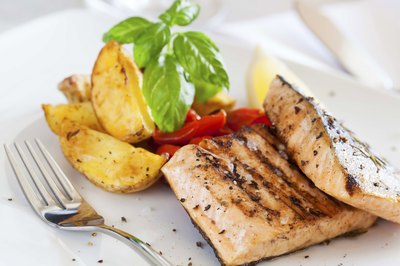 Certain Vegetable Oils
Soy, corn, sunflower and canola oils are also considered polyunsaturated fats. All the oils contain a mix of omega-3 and omega-6 fats, but soy and canola oils are considered good sources of omega-3 fats. The omega-3s in the oils are in the form of alpha-linolenic acid, or ALA, which the body partially converts to EPA and DHA.
While both the fish and oils are good sources of omega-3s, it's not yet known if ALA sources of omega-3s have the same health benefits as the EPA and DHA omega-3s in fish, according to the Harvard School of Public Health.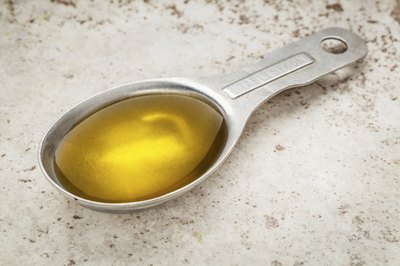 Nuts and Seeds
You can also get more polyunsaturated fats adding flaxseed -- including its oil-- sunflower seeds or walnuts to your diet. Walnuts and flaxseeds are also rich in the ALA form of omega-3s. Clinical trials with walnuts and flaxseed powder indicate that including these foods in your diet may help improve cholesterol and triglyceride levels.