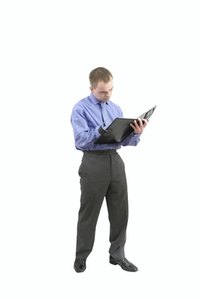 A captive insurance company is set up for the purposes of self-insurance. When retail insurance is too expensive or does not cover risks that you need covered, you can start your own insurance company to insure your primary business and other affiliated businesses. While these companies are not explicitly set up for tax purposes, significant tax breaks are available when you own your own captive insurance company.
Tax-Deductible Premiums
Paying premiums to a captive insurance company is tax deductible for your business. The insurance company receives these premiums as premium income and your business treats the premium payments as a business expense, which is deductible under Internal Revenue Code (IRC) section 162. This reduces your business income every year for the premium payments that your business needs to make anyway.
Tax-Free Premiums
The captive insurance company receives premium dollars as income. However, this money is received on a tax-free basis up to $1.2 million under IRC section 831(b) (as of 2010). This means that you own a company that receives up to $1.2 million of tax free income every year.
Estate Tax Benefits
If your children or heirs own the captive insurance company, instead of you, the money held by the insurance company is effectively transferred to your children or heirs without having to pay estate taxes on any of it up to $1.2 million. This could significantly reduce or eliminate your estate liability.
Retirement Benefits
If you retire in a state with no income tax, you will completely eliminate tax on income received from the captive insurance company. Because dividend income from the captive company is considered a qualified dividend, the income received as dividend income is taxed at the federal capital gains tax rate instead of at ordinary income tax rates. This dramatically reduces your tax burden during retirement.
Investment Income Tax
Captive insurance companies pay tax on investment income at preferred tax rates. For example, a captive company only pays tax on 30 percent of any U.S. stock dividend it receives, and will only pay a federal tax rate between 4.5 and 10.2 percent depending on the total dividend it receives.