Commemorate your best friend's birthday with a thoughtful, homemade gift to show them how much you cherish her friendship. Consider her tastes, color preferences and personality when choosing something to create. From home decor to handmade bath products to jewelry and tasty treats, you can make a creative gift that your friend will truly adore on any budget.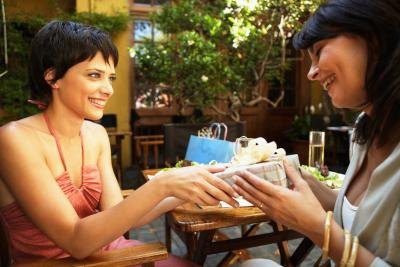 (Maria Teijeiro/Photodisc/Getty Images)
If your best friend adores entertaining, create a set of hand-painted wine glasses that she can showcase at her next party. Use acrylic or porcelain paint to decorate the exterior of a wine glass. Then bake the glass in a 350 degrees Fahrenheit oven, for 30 minutes to set the paint.
For a best guy friend who loves to barbeque, make him a grilling apron with a funny slogan like "Kiss the Chef" or "It's Not Ready Yet." Print out the words onto iron-on transfer paper and then iron the phrase onto an apron. Or use a stencil and paint the words onto an apron using fabric paint.
If your best friend is a musician, create personalized art that reflects one of his favorite songs. Hand print or type out the lyrics on a sheet of paper, then slip it into an attractive frame that complements his decor.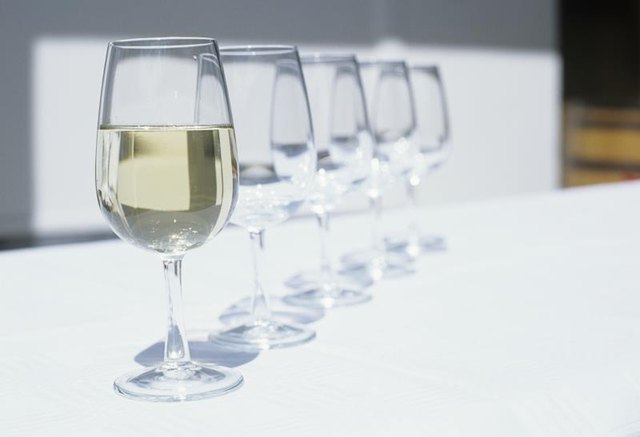 Stockbyte/Stockbyte/Getty Images
Craft homemade beauty products for your friend who adores cosmetics. Bath salts are so easy to make, even kids can whip them up. Simply combine Epson salt, fragrance oil, baking soda and cornstarch. For a kid-friendly scent, use vanilla extract instead of perfume oil. Place all the ingredients into a plastic jar and decorate with a personalized label and a satin ribbon.
Or, mix up a simple shower scrub using sugar, olive oil, honey and lemon juice. Place the mixture in a decorative container. Pair the scrub with a complementary scented perfume that you've created yourself. Combine essential oil in a fragrance that your friend will like, with a grain alcohol such as vodka. Mix the ingredients well, then place the perfume into an attractive atomizer bottle.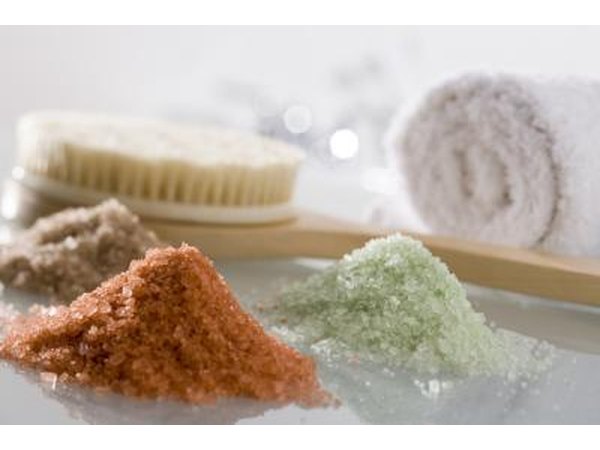 Comstock Images/Stockbyte/Getty Images
Create an upgraded "friendship" bracelet for your best gal's birthday by making a set of matching bracelets for you and for her. When creating jewelry, consider whether she tends to wear gold or silver tones and what color clothing she wears most often. You can purchase beads, charms and jewelry findings at a craft supply store. Start by using a gold or silver open link chain cut in your desired length. Then personalize the bracelet with charms that symbolize your friendship such as hearts, stars, or other figures or shapes.
A simple yet stylish project for younger girls to give their best friend, is to braid thin strands of leather or suede and then adorn the bracelet with a few dangling charms or wide-mouth beads.
belchonock/iStock/Getty Images
For a best friend who has a sweet tooth, whip up a variety of decadent cookies. If he adores chocolate for instance, bake chocolate chip cookies, double chocolate cookies and a batch of chocolate sandwich cookies. Use plain take-out containers found at craft stores, to hold the goodies. If your friend loves to bake, decorate the outside of the container with the cookie recipes so later she can duplicate the treats.
Create a gift basket filled with breakfast goodies so your friend can enjoy a special morning. Homemade jam can be made by heating fresh berries and sugar and cooking down until thickened. Once cooled, place the jam into a clean jar. Then pair with a batch of homemade scones or biscuits. Add these goodies to a decorative basket and complete it with her favorite coffee or tea.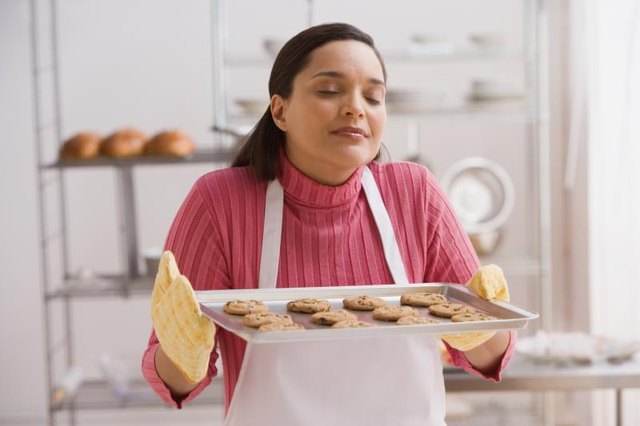 Jose Luis Pelaez Inc/Blend Images/Getty Images
Promoted By Zergnet