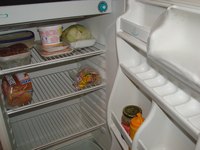 Scroll compressors are devices used for compressing air or refrigerant. They use two scroll-like parts that move circularly inside a machine to help create high air pressure. One scroll stays fixed while the other scroll orbits it. They then released the concentrated gas or refrigerant. They are used in fridges and air conditioning and can provide many benefits for businesses that use them instead of other compressors, particularly with regard to money.
Fewer Parts
Compared with standard models, a scroll compressor needs fewer parts to work. Having fewer moving parts means less noise and higher reliability. If there are fewer parts required to make it work, there is less chance of it breaking down or losing efficiency, which is especially true of valves, which the scroll compressor does not have. It is also a benefit to maintenance costs, as replacement parts are not required as often.
High Performance
Scroll compressors have the ability to produce a higher cooling capacity than standard compressor models. Taking a refrigeration rack as an example, using scroll compressors means there is only one compressor needed for each rack. Using scroll compressors ensures that the one-off fees to purchase the compressors are lower, as are the installation costs.
Saving Energy
If working toward the same cooling capacity as a standard model, scroll compressors can do so using less power to run them. In a work-shop environment, standard compressors are also said to cause power surges when first turned on and can deplete the energy resources needed for other tools. Using less power helps saves money for the individual or the business. It also means less energy is required, which is good for the environment.
Compact
These compressors also offer the benefit of size. With more old- fashioned compressors, a supermarket would require a room to keep them all. Scroll compressors are much more compact in size, to the point where it is possible to have them inside the fridges out on the shop floor. This creates an advantage to supermarkets, as it ensures they can use more of the building as a shop floor, packing in more items for customers to buy.