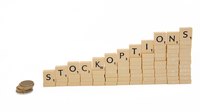 A binary option is a contract that allows an investor to buy a stock within a particular time frame. Binary options are among the simplest investments that can be made. The binary option pays the highest return on a short-term investment. The investment is calculated in dollar amounts instead of share amounts. The risk of binary options is based only on the initial amount that is invested. As with all investing, smart strategies lead to less risk.
Broker
Many individuals who purchase binary options hire a binary options broker since these brokers often do not charge a commission.
Pace
Binary options are often traded relatively rapidly because the turnover rate for a binary option is very high.
Online
Binary options are often carried out online, which allows those who are engaged in investing in binary options to do so without leaving their own home and to invest very quickly.
Percentage
Binary options investors often attempt to invest in options that have the potential to offer at least 65 to 70 percent return on the investment. This percentage of returns can maximize the amount of returns that the investor can receive.
Platform
Individuals engaged in investing in binary options need to carefully choose the website that they use to carry out their investment activities. Platforms that have additional charges, a lack of assets to choose from and poor customer service are not always good choices for investors. Platforms should provide returns even if they are out-of-money returns. Out-of-money returns are returns that are bought and sold at a price that is lower than the market price of the stock.
Call Option
When purchasing a put option on a particular stock and that stock seems not to be doing well, investors are often better off purchasing a call option of the same amount on the same stock to minimize loss.
Doubling Option
When purchasing a put option and the put option is doing very well, investors often want to purchase a second put option on the same stock to maximize the earnings gained by that put option.
Market Knowledge
Binary options are considered one of the simplest forms of investing. However, investors still need to know the market they are investing in sufficiently well so as to be able to predict whether or not the market will do well.
Small Steps
Individuals who first start with binary options should start with small investments to get used to the website platform that the investor is trading with.
Account
Choose a binary option firm that allows the investor to trade right out of her account. Some firms allow investors to deposit as little as $100 into an investment account and then allow the investor to invest as much, or as little, money as she wants into the binary options.